New Haven - Connecticut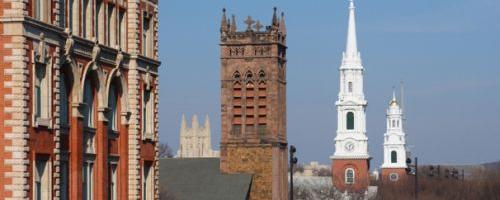 DataHaven is a non-profit organization with a 25-year history of public service to Connecticut. 
DataHaven is a formal partner of the National Neighborhood Indicators Partnership, a collaborative national effort by the Urban Institute and local partners to further the development and use of neighborhood information systems in local policymaking and community building.
Please view DataHaven's Greater New Haven Community Index, Greater Hartford Community Wellbeing Index, and Fairfield County Community Wellbeing Index, as examples of our work.
Activities
November 10, 2023
The DataHaven Town Equity Reports provide access to relevant town-level information that is not available from any...
[read more]
2023
Earlier this month, DataHaven and the Fairfield County, Greater Hartford, and Greater New Haven Community Foundations hosted a statewide event to release these landmark publications on quality of...
[read more]
July 25, 2023
Cheryl Knott (Baltimore) presented the Small Area Fair Market Rents Data Tool, which displays the...
[read more]
Partner Webinars
December 31, 1969
Camille Seaberry from DataHaven will demonstrate how to work with the ACS R package to use the Census API to download and run ACS data. Join the webinar to see the demo, ask questions, and share...
[read more]
Presenter
Camille Seaberry
November 19, 2015 - 1:00pm
...
[read more]
Presenters
Leah Hendey, Peter Tatian, Jessie Partridge, Denise Groesbeck, Joe Baldwin, Mary Buchanan