New Haven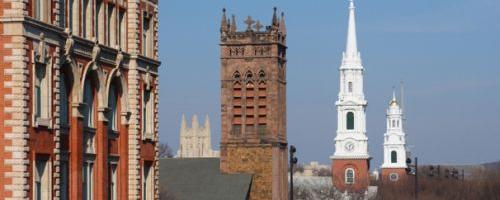 DataHaven is a non-profit organization with a 25-year history of public service to Connecticut. 
DataHaven is a formal partner of the National Neighborhood Indicators Partnership, a collaborative national effort by the Urban Institute and local partners to further the development and use of neighborhood information systems in local policymaking and community building.
Please view DataHaven's Greater New Haven Community Index, Greater Hartford Community Wellbeing Index, and Fairfield County Community Wellbeing Index, as examples of our work.
Activities
April 2020
CI:NOW reframed the gloomy conversation around the COVID-19 outbreak to a message of thanks to the community members who are sheltering at home to protect their families and neighbors. Their...
[read more]
October 2019 - August 2020
DataHaven is 1 of 10 organizations awarded grants to spur local conversations around the recently released national data set on geographic distributions of health disparities and life expectancy,...
[read more]
October 2019 - August 2020
Robert Wood Johnson Foundation and the Urban Institute awarded $2 million to 10 organizations...
[read more]
Partner Webinars
December 31, 1969
Camille Seaberry from DataHaven will demonstrate how to work with the ACS R package to use the Census API to download and run ACS data. Join the webinar to see the demo, ask questions, and share...
[read more]
Presenter
Camille Seaberry
November 19, 2015 - 1:00pm
...
[read more]
Presenters
Leah Hendey, Peter Tatian, Jessie Partridge, Denise Groesbeck, Joe Baldwin, Mary Buchanan