2023 Equity Reports for all 169 Connecticut Towns, Join our statewide Advisory Council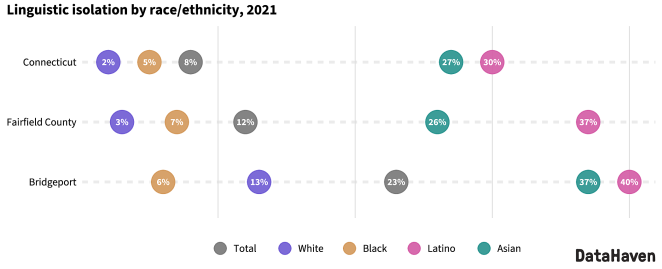 The DataHaven Town Equity Reports provide access to relevant town-level information that is not available from any other source. They use new methods to disaggregate data from the 2020 Census, American Community Survey microdata files, DataHaven Community Wellbeing Survey record-level files from 2015 through 2021, and federal and state agency databases.
Since 2021, these easy-to-use, infographic-filled publications have been widely-used to inform local- and state-level efforts to improve community well-being and racial equity.
Updated reports for 2023 are now available for all 169 Connecticut towns, as well as for groupings of towns such as DMHAS Regions, Councils of Governments (COG) service areas, and custom-defined areas.