Boston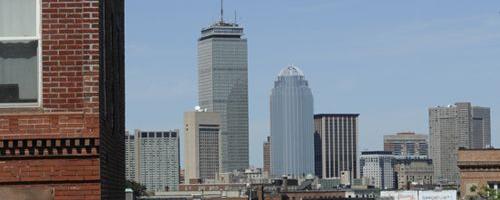 Boston Indicators is a research center at the Boston Foundation that seeks a thriving Greater Boston for all residents across all neighborhoods. We do this by analyzing key indicators of well-being and by researching promising ideas for making our city more prosperous, equitable and just. To ensure that our work informs active efforts to improve our city, we work in deep partnership with community groups, civic leaders and Boston's civic data community to produce special reports and host public convenings.
In 2022, Boston Indicators received a grant from the Barr Foundation to provide data and analysis on the racial wealth gap in the Boston region. Over the next three years, they will explore dimensions of wealth such as entrepreneurship and home ownership in collaboration with other experts on these issues. Separately on the same topic, the Boston Indicators' parent organization, The Boston Foundation is working with the Federal Reserve Bank of Boston to conduct a survey of wealth inequality across Massachusetts, slated to begin sometime in  2023/2024.
Metropolitan Area Planning Council
RSS Feed
The Metropolitan Area Planning Council (MAPC) is a regional planning agency serving the people who live and work in the 101 cities and towns of Metropolitan Boston.
We work toward sound municipal management, sustainable land use, protection of natural resources, efficient and affordable transportation, a diverse housing stock, public safety, economic development, an informed public, and equity and opportunity among people of all backgrounds.
MAPC is governed by representatives from each city and town in our region, as well as gubernatorial appointees and designees of major public agencies. Each municipality in our region belongs to one of eight subregions, each led by one MAPC staff member. The MetroWest subregion is led by an independent board and director. Each subregion includes municipal officials and regional and community stakeholders, all of whom work together to develop an annual work plan and priorities.
Activities
December 11, 2019
Eliminating carbon emissions. Advancing equity and resilience. Public health. Economic growth. How do we align those critical needs? That's what the MAPC...
[read more]
May 24, 2016
MAPC, the True Story Theater, and the Irish International Immigrant Center hosted a dialogue about housing that will explore belonging, affordability, and displacement in our region. On the spot,...
[read more]
Partner Webinars
December 31, 1969
...
[read more]
Presenters
Anne Calef, Boston Indicators, Liz Monk, University Center for Social and Urban Research (Pittsburgh), Aaron Brenner, University Center for Social and Urban Research (Pittsburgh), Leah Hendey, Urban Institute (DC), Elizabeth Burton, Urban Institute (DC)
December 31, 1969
...
[read more]
Presenters
Leah Sakala, Urban Institute (DC), Peter Ciurczak, Boston Indicators, Anne Calef, Boston Indicators, Ellie Lochhead, Housing Solutions Lab (New York), Layla Bellows, Neighborhood Nexus (Atlanta)