Transportation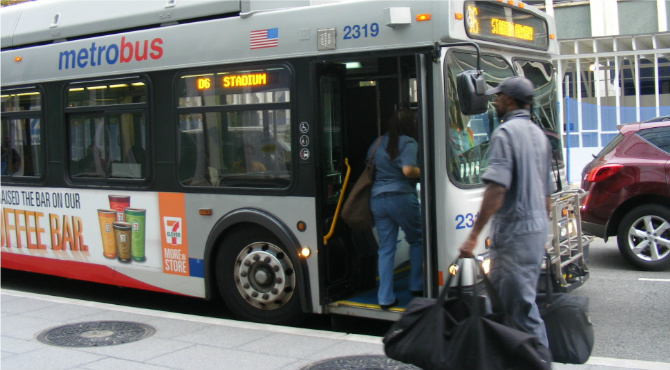 The transportation mix in neighborhoods and their regions affects residents' housing choices and access to jobs and services. Our partners have looked at a range of transportation issues, including commuting patterns, the impact of new light rail lines, and the disparities in transit access among neighborhoods.
Pages
Related Webinars:
April 18, 2019 - 1:00pm
Speaker:
Dian Nostikasari; Katie Wang

Dian Nostikasari, a senior research fellow at the Kinder Institute, discussed two reports titled "Planning from Inside Out: Using Community Responses to... [read more]
July 20, 2017 - 1:03pm
Speaker:
Jennifer Newcomer, Shift Research Lab; Yujie Hu, The Kinder Institute; Mary Newsom, UNC Charlotte Urban Institute

In 2014, we began holding virtual idea showcases after partners expressed the desire for more NNIP conversations between in-person meetings. Thanks to Idea Showcases, partners have shared their... [read more]
Related Stories:
December 1, 2020
Between 2010 and 2017, 149 people were killed or injured ...
[read more]