Atlanta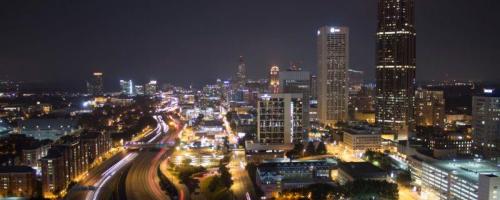 Neighborhood Nexus is building a culture of data-informed decision-making among Georgia's mission-driven organizations. We do this by helping community groups, nonprofits, and local agencies ask the right questions, use the best data, tell compelling stories, and ultimately make informed decisions.
Nexus is an initiative of four regional partners: Atlanta Regional Commission (our physical home), Community Foundation for Greater Atlanta (our fiscal agent), Metro Atlanta Chamber of Commerce, and United Way of Greater Atlanta.
Activities
May 2019
As part of the 500 Cities Data Challenge, Neighborhood Nexus's Georgia Healthy Cities project from June 2018 to May 2019 created Health and Wellness...
[read more]
May 22, 2018
Neighborhood Nexus, the NNIP Partner in Atlanta, is one of ten winners of Robert Wood Johnson Foundation's 500 Cities Challenge. Neighborhood Nexus is a project of the Atlanta Regional Commission...
[read more]
January 18, 2017
Overview: Mike Carnathan from the Atlanta Regional Commission will provide a critique of the demographic and socioeconomic conditions that have created discrepant outcomes in the region and the...
[read more]
Partner Webinars
December 3, 2020 - 3:00pm
Idea Showcases are 5 minute opportunities to highlight or talk about the great work our organizations are doing. We had a great line up for this showcase!  •    Amy Carroll-Scott and Danny...
[read more]
Presenters
Amy Carroll-Scott, Philadelphia, Phyllis Resnick, The Colorado Futures Center, Erik Woodworth, Atlanta, Sarah Stein, Atlanta Fed, Sonia Torres Rodriguez, NNIP HQ
January 23, 2020 - 1:00pm
NNIP HQ will start with a quick update on network...
[read more]
Presenters
Jana Hirsch, Urban Health Collaborative, Erik Woodworth, Neighborhood Nexus, Mariko Toyoji and Sara Jaye Sanford, Public Health - Seattle &amp, King County, Rob Pitingolo, NNIP Coordinator