Austin*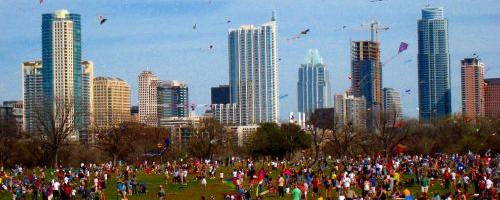 Children's Optimal Health merged with United Way of Greater Austin effective July 1, 2022 and are currently in the implementation phase of that merger. They are committed to providing community data services in the Austin region and are exploring how to carry them out in their new institutional context.
Mission and Purpose
Through a commitment to shared data, collaboration, and ongoing communication, Children's Optimal Health (COH) is a collective leadership initiative to ensure that every child in Central Texas becomes a healthy, productive adult engaged in his or her community. COH enables communities, through GIS mapping, to visualize the health of their neighborhoods, identify assets and needs, and unearth opportunities for collaborative change. It is COH's goal to use visual images to inform policy, improve operations, promote research, and mobilize the community to better the lives of our children and youth. 
COH Board (Full board member description HERE)
| | | |
| --- | --- | --- |
| Any Baby Can | Austin Independent School District | E3 Alliance |
| Great Austin Chamber of Commerce | H-E-B* | Lifeworks |
| Lone Star Circle of Care* | Seton Family of Hospitals* | St. David's Foundation* |
| Central Health* | University of Texas at Austin* | University of Texas School of Public Health at Austin |
* Denote financial contributor
Activities
August 2020 - July 2021
Children's Optimal Health received a competitive grant from Good Measure to look at digital access, including device, internet access and necessary skills needed for education, health care, and...
[read more]
211 Requests for Assistance Maps in Austin

May 2020
In collaboration with United Way of Greater Austin, Children's Optimal Health (COH) created a set of maps showing 211 requests for assistance across Austin's multi-county MSA region. The 211...
[read more]
November 17, 2016
Children's Optimal Health, in partnership with Housing Works Austin and the Federal Reserve Bank of Dallas, recently hosted a summit on the intersection of health and housing. "Housing + Health:...
[read more]
Partner Webinars
November 30, 2017 - 1:00pm
Ryan Ferriman, Shift Research Lab-- Mile High Data Day- Experience fostering connections, skills, and open data Anise Vance, Boston Indicators -- Responding...
[read more]
Presenters
Ryan Ferriman , Anise Vance, Marc Rostan, Norma Garza, Dan Brown