Oakland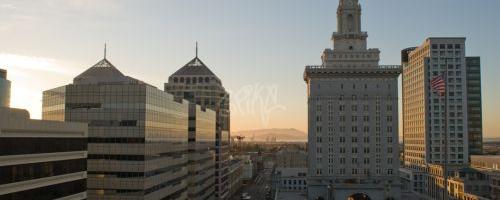 Urban Strategies Council, a social impact organization focusing on research, policy, collaboration and innovation, is located in Oakland, California and works locally and regionally to provide research, data and policy analysis, strategic planning, program development, capacity building and advocacy in service of low-income communities of color.
As a community building intermediary, the Council serves as a facilitator of comprehensive initiatives, convening residents, stakeholders, policy makers, public agency managers, and service providers to devise and implement comprehensive solutions to a wide range of problems facing low-income children and families. The Council works with stakeholders in low-income communities, community-based organizations, and major public systems to expand services for children and families, improve health, educational and other outcomes, and increase employment and economic opportunities.
The Council provides technical assistance, research support, training, and networking for community building initiatives. These services have increased community capacities to conduct outreach and organizing; improve and expand programs and services through the use of data and advocacy; and engage in planning and implementing community improvement. Our methods of support are grounded in a commitment to intensive, responsive, peer-based technical assistance, respectful of the local variation that uniquely defines each neighborhood and situation. We build relationships of trust which can sustain a focus on community building over the long-term.
Research and Technology
The Urban Strategies research team has extensive experience in the design and implementation of web based GIS systems and the Council has been a leader in the use of spatial technologies in their application to local issues and decision making. The Council operates two web mapping systems (InfoOakland and InfoAlamedaCounty) that provide local level data to help guide decision making and policy and empower local communities with access to reliable data and maps to support their agendas and goals. The Council provides extensive training on the use of these systems that are tailored towards the needs of grassroots organizations and community based collaborations. These trainings range from overviews of GIS and mapping social data to full day intensive sessions guiding residents in the presentation of data to local officials and the aplpication of data and maps to their unique situations.
The Council plays a supporting role to many local organizations through the provision of data and maps and also in the implementation of technology solutions to better manage their operations and to ensure they collect quality data on their operations to support future funding applications and to aid in the evaluation of their services.
Current projects include a detailed Health Gap Survey of formerly incarcerated persons to examine the adequacy of post-release health care services. This survey will inform local service providers and policy makers about the access to required health services in our community. The Council is also supporting a new coalition of service providers and government insitutions looking to provide a network of financial education and counseling services to low-income families through the creation of a website with an interactive partner database that allows counselors and individuals to see which agencies offer services relevant to their clients. The Council produces detailed mapping and reporting of violent crimes in our cities, education outcomes and disparities, housing issues and economic development monitoring.
Activities
December 1, 2021
The Urban Institute and the Microsoft Justice Reform Initiative are...
[read more]
December 15, 2020
Urban Strategies Council completed a report with policy recommendations based on qualitative data on opioids use disorder in communities of color in ...
[read more]
March 2018
Local governments should engage with data intermediary organizations, such as the members of the National Neighborhood Indicators Partnership, to more effectively identify priority issues, find...
[read more]
Partner Webinars
December 31, 1969
...
[read more]
Presenters
Geoff Smith, Institute for Housing Studies at DePaul University, David Harris, Urban Strategies Council, Jocelyn Gama, Urban Strategies Council, Jacob Virges, Urban Strategies Council, Jennifer Newcomer, Colorado Futures Center, Charles Bruner, Child Equity
November 17, 2016 - 1:00pm
In 2014, we began holding virtual idea showcases after partners expressed the desire for more NNIP conversations between in-person meetings. Thanks to Idea Showcases, partners have shared their...
[read more]
Presenters
Diane Gavarkavich, Rania Ahmed, Sarah Marxer, Marcus Erridge, Pam Hinkle