Seattle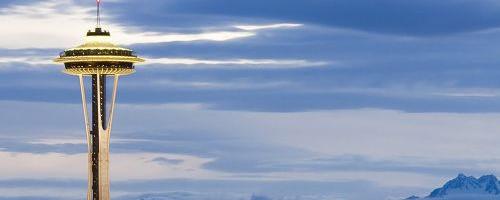 Public Health - Seattle & King County
RSS Feed
Subname:

Assessment, Policy Development & Evaluation Unit
As part of Public Health - Seattle & King County, the Assessment, Policy Development and Evaluation Unit's (APDE) primary role is to provide leadership and scientifically sound technical assistance for population-level community health assessment, science-based policy development and program/policy evaluation. Community assessment is funded through city, county, and state support as well as grants from the Centers for Disease Control and Prevention (CDC), and private foundations.
APDE analyzes local data, often on a neighborhood level, to respond to the needs of community groups, academics, the health department and other public agencies, and the public. This includes quantitative data (e.g., statistical analyses of birth and death rates) and qualitative data (e.g., themes that emerge from focus groups and key informant interviews). ADPE analyzes population-based data collected by others, and collects its own local data when needed. Examples of primary data collection activities include development of local population-based surveys on health care access and behavioral risks.
Through its reports and presentations, APDE provides complete coverage of a public health subject in a concise and understandable format. APDE reports are meant to strategically support community action and policy change. Most reports document health disparities by race, poverty level, place of residence, age and gender. Recent topics include Health Status of Pacific Islanders and a web-based report including comprehensive analysis of over 50 indicators in Community Health Indicators.
Public Health also serves as a major data provider for the public and for the nonprofit community in King County and Seattle, especially through ad hoc requests for data that are made through a telephone hotline and by e-mail (data.request@kingcounty.gov). Public Health provides data to the White Center community through its partnership with the Promise Neighborhoods efforts. 
Communities Count Partnership:
Communities Count is an innovative public-private partnership committed to improving community health and well-being through information advocacy—providing accurate and timely reports on conditions that matter to King County residents. Since 2000, Communities Count has produced, printed, and distributed four highly respected reports on a core set of social, economic, health, environmental, and cultural indicators. Communities Count indicators show persistent inequities in King County, often associated with income, race/ethnicity, geography, and/or educational attainment. Communities Count data have been used to support proposals to improve housing affordability, early childhood development programs, human services funding, for example, and in analysis and advocacy supporting governmental policies such as Equity and Social Justice efforts in King County government.  In response to feedback from funders and audiences, Communities Count recently broadened the scope of its services to include a data-to-action program and monthly online data updates paired with clear explanations of the meaning and importance of the data.
Activities
January 2021
One of the unique characteristics of the National Neighborhood Indicators Partnership (NNIP) is that the network was founded by the partner organizations and it continues to be led by an Executive...
[read more]
November 2019
Communities Count also offers data and evaluation trainings to support the...
[read more]
July 25, 2017
In June, the National Neighborhood Indicators Partnership and Microsoft released a collection of ...
[read more]
Partner Webinars
January 23, 2020 - 1:00pm
NNIP HQ will start with a quick update on network...
[read more]
Presenters
Jana Hirsch, Urban Health Collaborative, Erik Woodworth, Neighborhood Nexus, Mariko Toyoji and Sara Jaye Sanford, Public Health - Seattle &amp, King County, Rob Pitingolo, NNIP Coordinator
August 20, 2008 - 8:00pm
Derek Ziegler of CamConnect and David Solet from Seattle present their work on using and analyzing cross-sectional and longitudinal hospitalization data.   Derek obtained longitudinal data for all...
[read more]
Presenters
Derek Ziegler, CamConnect, David Solet, Public Health-Seattle and King County