Columbus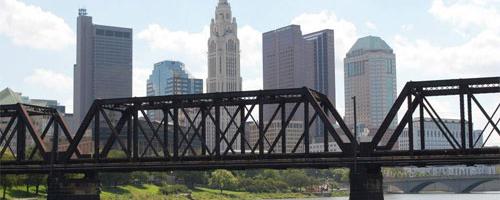 Center for Urban and Regional Analysis (CURA)
RSS Feed
Subname:

The Ohio State University
Contact:
Gerika Logan, Outreach Coordinator
We are an interdisciplinary group of scholars in social, natural, and environmental sciences; applied economics; agriculture; engineering; health and medical professions; and the humanities. We offer a wide range of support services for research that applies to urban and metropolitan areas, rural areas, and broader regional issues. Some of our services include GIS data processing, spatial analysis, and cartographic services.
Mid-Ohio Regional Planning Commission (MORPC)
RSS Feed
MORPC is Central Ohio's regional council for more than 70 members comprised of counties, cities, villages, townships, and regional organizations. We take pride in bringing communities of all sizes and interests together to collaborate on best practices and plan for the future of our growing region. We do this through a variety of programs, services, projects and initiatives – all with the goal of improving the lives of our residents and making Central Ohio stand out on the world stage.
Activities
January 20, 2021
MORPC facilitates the planning and development of the region's multi-use trail network. The Central Ohio Greenways (COG) Regional Trail Vision calls for 500+ new miles of trails to be added to the...
[read more]
Partner Webinars
November 30, 2017 - 1:00pm
Ryan Ferriman, Shift Research Lab-- Mile High Data Day- Experience fostering connections, skills, and open data Anise Vance, Boston Indicators -- Responding...
[read more]
Presenters
Ryan Ferriman , Anise Vance, Marc Rostan, Norma Garza, Dan Brown
November 17, 2016 - 1:00pm
In 2014, we began holding virtual idea showcases after partners expressed the desire for more NNIP conversations between in-person meetings. Thanks to Idea Showcases, partners have shared their...
[read more]
Presenters
Diane Gavarkavich, Rania Ahmed, Sarah Marxer, Marcus Erridge, Pam Hinkle