Columbus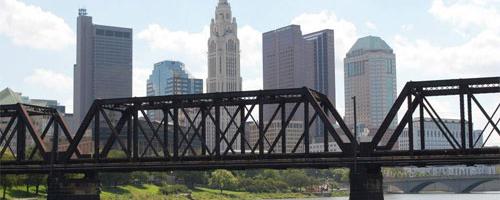 Activities
March 2018
Local governments should engage with data intermediary organizations, such as the members of the National Neighborhood Indicators Partnership, to more effectively identify priority issues, find...
[read more]
July 2012 - November 2012
CRP and the Thomas B. Fordham Institute are partnering to conduct research on student mobility in Ohio. This first-of-its-kind research, to be completed by fall 2012, will analyze Ohio Department...
[read more]
Partner Webinars
November 30, 2017 - 1:00pm
Ryan Ferriman, Shift Research Lab-- Mile High Data Day- Experience fostering connections, skills, and open data Anise Vance, Boston Indicators -- Responding...
[read more]
Presenters
Ryan Ferriman , Anise Vance, Marc Rostan, Norma Garza, Dan Brown
November 17, 2016 - 1:00pm
In 2014, we began holding virtual idea showcases after partners expressed the desire for more NNIP conversations between in-person meetings. Thanks to Idea Showcases, partners have shared their...
[read more]
Presenters
Diane Gavarkavich, Rania Ahmed, Sarah Marxer, Marcus Erridge, Pam Hinkle