Columbus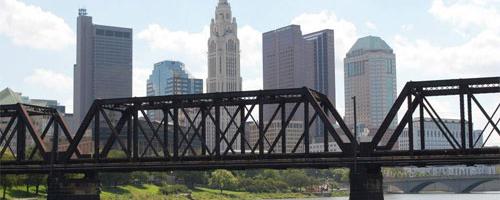 Center for Urban and Regional Analysis (CURA)
RSS Feed
Subname:

The Ohio State University
We are an interdisciplinary group of scholars in social, natural, and environmental sciences; applied economics; agriculture; engineering; health and medical professions; and the humanities. We offer a wide range of support services for research that applies to urban and metropolitan areas, rural areas, and broader regional issues. Some of our services include GIS data processing, spatial analysis, and cartographic services.
Mid-Ohio Regional Planning Commission (MORPC)
RSS Feed
MORPC is Central Ohio's regional council for more than 70 members comprised of counties, cities, villages, townships, and regional organizations. We take pride in bringing communities of all sizes and interests together to collaborate on best practices and plan for the future of our growing region. We do this through a variety of programs, services, projects and initiatives – all with the goal of improving the lives of our residents and making Central Ohio stand out on the world stage.
Activities
March 1, 2023
As part of the Regional Data Agenda with the Regional Data Advisory Committee, MORPC and...
[read more]
October 4, 2022
CURA has launched the Ghost Neighborhood of Columbus project to help people understand what was destroyed by urban highway construction in the 20th century, and support...
[read more]
Partner Webinars
December 2, 2022 - 12:00pm
Technology has profoundly impacted cities: they are more dynamic and active than ever before. Can we use these new technology and data to rise to the challenge of an urban planet? This fall, CURA...
[read more]
Presenters
Marisa Denker, Mike Flynn, AICP, Theresa Carr, AICP, Samantha Donovan, AICP
November 18, 2022 - 12:00pm
In this talk, Dr. Delmelle will give three examples of how text and natural language processing...
[read more]
Presenter
Elizabeth Delmelle