Columbus*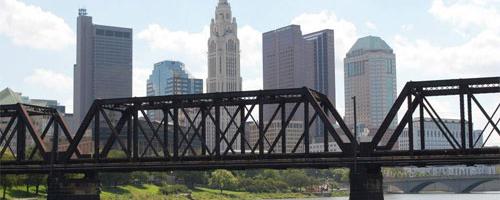 As of August, Thoughtwell is winding down its services, in anticipation of closing by the end of 2018. NNIP is working with NNIP alumnus Aaron Schill at the Mid-Ohio Regional Planning Commission to explore the transition of NNIP-related activities to other institutions in the Columbus region.
Thoughtwell, previously Community Research Partners, is a non-profit research, evaluation, and data center based in Columbus, Ohio, with a mission to strengthen communities through data, information, and knowledge. Thoughtwell is a partnership of the City of Columbus, United Way of Central Ohio, The Ohio State University, and the Franklin County Commissioners. Since its inception, Thoughtwell has undertaken hundreds of projects in central Ohio, statewide, and across the country. We conduct social and demographic data collection and analysis; manage focus groups, interviews, and surveys; and perform thorough programmatic evaluations. We use all of the data at our disposal to develop concise, usable reports for a wide range of audiences.  With every project, our goal is to partner with our clients to turn data into information that can guide organizational and community decision-making.  
Thoughtwell's research and evaluation philosophy is one that recognizes the importance of a) taking time to do good upfront planning; b) involving stakeholders throughout the process; and c) creating products that are sufficiently detailed, and enhanced with graphs, charts and other visuals, to improve clarity and understanding.  Thoughtwell's approach balances methodological rigor with user-friendly processes and products. Thoughtwell is staffed by a highly educated, strongly credentialed team of experts with varied backgrounds including psychology, sociology, city and regional planning, geography, health planning and promotion, and law.
Activities
March 2018
Local governments should engage with data intermediary organizations, such as the members of the National Neighborhood Indicators Partnership, to more effectively identify priority issues, find...
[read more]
July 2012 - November 2012
CRP and the Thomas B. Fordham Institute are partnering to conduct research on student mobility in Ohio. This first-of-its-kind research, to be completed by fall 2012, will analyze Ohio Department...
[read more]
Partner Webinars
November 30, 2017 - 1:00pm
Ryan Ferriman, Shift Research Lab-- Mile High Data Day- Experience fostering connections, skills, and open data Anise Vance, Boston Indicators -- Responding...
[read more]
Presenters
Ryan Ferriman , Anise Vance, Marc Rostan, Norma Garza, Dan Brown
November 17, 2016 - 1:00pm
In 2014, we began holding virtual idea showcases after partners expressed the desire for more NNIP conversations between in-person meetings. Thanks to Idea Showcases, partners have shared their...
[read more]
Presenters
Diane Gavarkavich, Rania Ahmed, Sarah Marxer, Marcus Erridge, Pam Hinkle