Dallas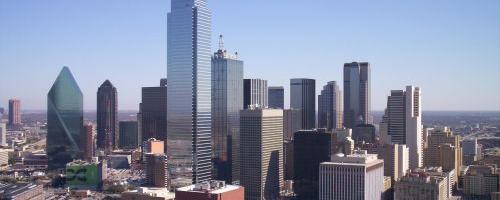 Institute for Urban Policy Research
RSS Feed
Subname:

The University of Texas at Dallas
The Institute for Urban Policy Research, founded in 2005 as the J. McDonald Williams Institute, is dedicated to improving lives and quality of life through community-based research that informs, motivates, and empowers ordinary people and the policy makers, civic leaders, and organizations who serve them. With offices on the campus of The University of Texas at Dallas, and friends and partners in the community, we harness the most rigorous analytical tools and methods available to clarify the complex issues faced by the residents of distressed communities. The Institute's holistic research strategy brings the interdisciplinary perspectives of six focal areas to bear on the most pressing problems facing our communities. These include Education, Public Safety, Health, Housing, Social Capital, and Economic Development. More importantly, our focus on community empowerment means that, once the research is done, we support communities to act upon that newfound information and affect changes in their lives and their neighborhoods.
Activities
January 2016 - September 2017
Project HOPES is a new effort of the Texas Department of Family and Proective Services (DFPS) that will contract with community-based organizations to provide child abuse and neglect prevention...
[read more]
December 2015 - May 2016
Researchers from UT Dallas are partnering with Genesis Women's Shelter & Support and the Conference on Crimes Against Women (CCAW) in a planning grant to develop an institute and an...
[read more]
November 2015
Austin College, a liberal arts college in Sherman, Texas (located approximately 60 miles North of Dallas) will be hosting their annual Public Administration Symposium on November 12, 2015. In...
[read more]
Partner Webinars
June 9, 2016 - 1:00pm to 2:00pm
In 2014, we began holding virtual idea showcases after partners expressed the desire for more NNIP conversations between in-person meetings. Thanks to Idea Showcases, partners have shared their...
[read more]
Presenters
Maxwell Austensen, Mingming Zhang, Anthony Galvan, Bob Gradeck