Houston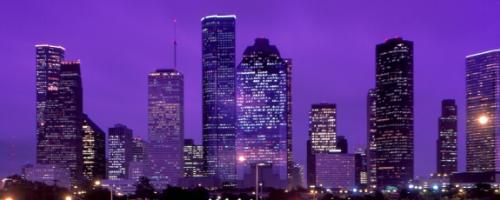 Kinder Institute for Urban Research
RSS Feed
Rice University's Kinder Institute for Urban Research is a "think and do" tank that advances understanding of the challenges facing Houston and other urban centers through research, policy analysis, and public outreach. By collaborating with civic and political leaders, the Kinder Institute aims to implement promising solutions to these critical urban issues. Created in 2010, the Kinder Institute was endowed with a $15 million gift from Houston philanthropists Richard and Nancy Kinder.
Recently Houston Endowment has awarded $7 million to the Kinder Institute to expand its research capacity and ability to help solve urban issues and to provide a cluster of data and research services to the Houston communities under the Houston Community Data Connections (HCDC) initiative. A steering committee was formed to guide HCDC's priority points and to help build stronger partnership with community organizations in the region. 
Activities
May 2020
In response to global coronavirus concerns, the Kinder Institute offered its 2020 annual luncheon on Monday, May 18 as a virtual Lunch-Out. Guests from Houston and around the world gathered online...
[read more]
April 2020
CI:NOW reframed the gloomy conversation around the COVID-19 outbreak to a message of thanks to the community members who are sheltering at home to protect their families and neighbors. Their...
[read more]
January 2, 2020
The National Neighborhood Indicators Partnership (NNIP) is pleased to announce two stellar additions to the network's elected Executive Committee - John Killeen, Executive Director of...
[read more]
Partner Webinars
December 31, 1969
Dian Nostikasari, a senior research fellow at the Kinder Institute, discussed two reports titled "Planning from Inside Out: Using Community Responses to...
[read more]
Presenters
Dian Nostikasari, Katie Wang
December 31, 1969
Wendie Choudary, a research fellow at the Kinder Institute, discussed a recent report titled "Neighborhood Gentrification Across Harris County: 1990-2016."...
[read more]
Presenters
Wendie Choudary, Katie Wang