Houston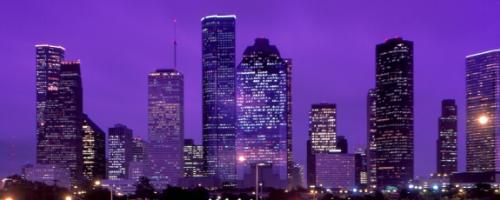 Kinder Institute for Urban Research
RSS Feed
Rice University's Kinder Institute for Urban Research is a "think and do" tank that advances understanding of the challenges facing Houston and other urban centers through research, policy analysis, and public outreach. By collaborating with civic and political leaders, the Kinder Institute aims to implement promising solutions to these critical urban issues. Created in 2010, the Kinder Institute was endowed with a $15 million gift from Houston philanthropists Richard and Nancy Kinder.
Recently Houston Endowment has awarded $7 million to the Kinder Institute to expand its research capacity and ability to help solve urban issues and to provide a cluster of data and research services to the Houston communities under the Houston Community Data Connections (HCDC) initiative. A steering committee was formed to guide HCDC's priority points and to help build stronger partnership with community organizations in the region. 
Activities
June 14, 2018
Leading national experts discuss flood mitigation strategies, how these strategies interact with broader planning efforts and communities, and how to best pay for this work. They will explore a...
[read more]
February 16, 2017
On Feb. 16, Rice University's Kinder Institute launched the Urban Data Platform (UDP), an innovative data library stored in a modern and secure computing system. The UDP will house hundreds of...
[read more]
February 10, 2017
Given the threat that government datasets may be removed from the open web, Rice University's Fondren library, with involvement from the Kinder Institute's  and other Rice faculty,  is joining an...
[read more]
Partner Webinars
December 31, 1969
In 2014, we began holding virtual idea showcases after partners expressed the desire for more NNIP conversations between in-person meetings. Thanks to Idea Showcases, partners have shared their...
[read more]
Presenters
Jennifer Newcomer, Shift Research Lab, Yujie Hu, The Kinder Institute, Mary Newsom, UNC Charlotte Urban Institute