Houston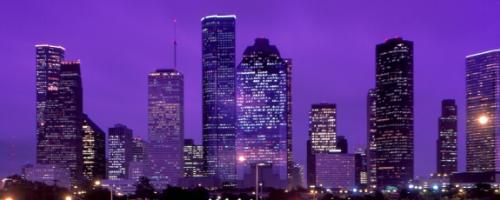 Kinder Institute for Urban Research
RSS Feed
Rice University's Kinder Institute for Urban Research is a "think and do" tank that advances understanding of the challenges facing Houston and other urban centers through research, policy analysis, and public outreach. By collaborating with civic and political leaders, the Kinder Institute aims to implement promising solutions to these critical urban issues. Created in 2010, the Kinder Institute was endowed with a $15 million gift from Houston philanthropists Richard and Nancy Kinder.
Recently Houston Endowment has awarded $7 million to the Kinder Institute to expand its research capacity and ability to help solve urban issues and to provide a cluster of data and research services to the Houston communities under the Houston Community Data Connections (HCDC) initiative. A steering committee was formed to guide HCDC's priority points and to help build stronger partnership with community organizations in the region. 
Activities
May 11, 2021
The Kinder Institute held its 2021 annual luncheon on Tuesday, May 11 as a virtual Lunch-Out. Guests from Houston and around the world gathered online to hear Stephen Klineberg and other institute...
[read more]
December 13, 2020
In August, Urban Harvest launched its mobile market to bring healthy and affordable food options to underserved areas with limited access to fresh fruits and vegetables. The nonprofit collaborated...
[read more]
Partner Webinars
December 31, 1969
The discussion expanded on the report, "Preserving Affordable Housing in Harris County," ...
[read more]
Presenters
Bill Fulton, Director, Kinder Institute for Urban Research , Mary Lawler, Executive Director, Avenue CDC, Ralphine Caldwell, Executive Director, LISC Charlotte, Dr. Elizabeth Mueller, Associate Professor, University of Texas at Austin, School of Architecture
December 31, 1969
During Idea Showcases, partners highlight or talk about the great work their organization is doing. This time, we decided to have a theme to feature partners' efforts to support affordable housing...
[read more]
Presenters
Bob Gradeck, John Killeen, Luis Guajardo