New York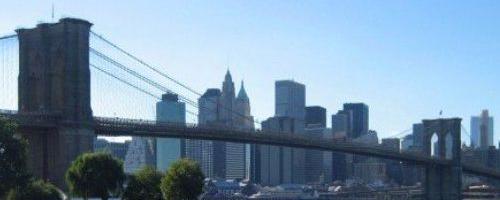 Furman Center for Real Estate and Urban Policy
RSS Feed
The Furman Center for Real Estate and Urban Policy is a joint center of the New York University School of Law and the Robert F. Wagner Graduate School of Public Service at NYU. Since its founding in 1995, the Furman Center has become the leading academic research center in New York City devoted to the public policy aspects of land use, real estate, and housing development. The Furman Center is dedicated to providing objective academic and empirical research on the legal and public policy issues involving land use, real estate, housing and urban affairs in the United States, with a particular focus on New York City. 
Activities
November 6, 2020
The Furman Center and the Journal of Legislation and Public Policy on Friday hosted a fall symposium titled, "Under One Roof: Building an Abolitionist Approach to Housing Justice." The...
[read more]
March 6, 2019
On March 6th, the NYU Furman Center hosted over 200 participants for the policy breakfast "...
[read more]
December 11, 2018
Close to 1 million apartments in New York City are subject to the state's rent stabilization laws, which regulate how rents can rise. In June, 2019, those laws are set to expire. On November...
[read more]
Partner Webinars
December 31, 1969
...
[read more]
Presenters
Leah Sakala, Urban Institute (DC), Peter Ciurczak, Boston Indicators, Anne Calef, Boston Indicators, Ellie Lochhead, Housing Solutions Lab (New York), Layla Bellows, Neighborhood Nexus (Atlanta)
June 18, 2019 - 1:00pm
...
[read more]
Presenter
NYU Furman Center