New York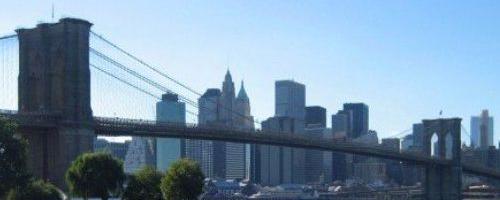 Furman Center for Real Estate and Urban Policy
RSS Feed
The Furman Center for Real Estate and Urban Policy is a joint center of the New York University School of Law and the Robert F. Wagner Graduate School of Public Service at NYU. Since its founding in 1995, the Furman Center has become the leading academic research center in New York City devoted to the public policy aspects of land use, real estate, and housing development. The Furman Center is dedicated to providing objective academic and empirical research on the legal and public policy issues involving land use, real estate, housing and urban affairs in the United States, with a particular focus on New York City. 
Activities
November 13, 2014
Neighborhood Housing Services of New York City (NHSNYC) is honoring the Furman Center at its 2014 Benefit:...
[read more]
October 30, 2014
Three NNIP partners (Baltimore, New York City, and Pittsburgh) are presenting at the Association of Collegiate Schools of Planning conference in Philadelphia on October 30. The panel will...
[read more]
December 5, 2013
The Furman Center has been named recipient of the 2013 Empire Award for Leadership in Affordable Housing...
[read more]
Partner Webinars
February 16, 2017 - 1:00pm
...
[read more]
Presenters
Maxwell Austensen, NYU Furman Center, John Cruz, Rise , Courtney Denton, CI:NOW, Jennifer Newcomer, Shift Research Lab
June 9, 2016 - 1:00pm to 2:00pm
In 2014, we began holding virtual idea showcases after partners expressed the desire for more NNIP conversations between in-person meetings. Thanks to Idea Showcases, partners have shared their...
[read more]
Presenters
Maxwell Austensen, Mingming Zhang, Anthony Galvan, Bob Gradeck