Portland*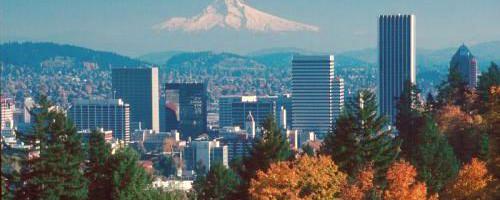 Institute of Portland Metropolitan Studies
RSS Feed
The Institute currently has an interim director and is undergoing strategic planning about future directions for delivering local data services.
The Institute is a research and services center in the Nohad A. Toulan School of Urban Studies and Planning and has an external governing board consisting of regional leaders and citizens.
The mission of the Institute of Portland Metropolitan Studies (IMS) is to advance the economic, environmental, and social goals of the Portland metropolitan region by gathering and disseminating credible information, convening regional partners, and stimulating dialogue and action about critical regional issues.
Indicators Initiatives
The Institute is pursuing two related indicators initiatives:
Greater Portland Pulse;
Neighborhood Pulse.
1. Greater Portland Pulse (http://www.portlandpulse.org/) Greater Portland Pulse Provides a common foundation for regional collaboration and informed decision making by tracking our region's social, economic, and environmental conditions.  It educates users about regional priorities and provides information about the progress we are making toward these priorities. It does this through the provision of data, context, and by providing opportunities for dialogue.
GPP can be used in a number of ways including:
An Authoritative Source for Consensus-based Regional Outcomes and Related Indicators. Because of the process by which it was developed and the authority and neutrality of the university-based institution that maintains it (Institute of Portland Metropolitan Studies at Portland State University), the GPP outcomes and indicators reflect a widely accepted vision for the region measured by the best data available;
A "State of the Region" Measurement Tool. The GPP indicator process produced a measurement tool that includes expert-vetted indicators for each of the outcomes that are available via the portlandpulse.org website;
A Repository of Regional Indicators and Data. The GPP indicators and data are updated continuously and may be used for a wide variety of purposes including grant writing, policy development, and policy assessment.
2. Neighborhood Pulse is a new initiative that will map smaller-geography data than that avaialble on Greater Portland Pulse. IMS is working with the neighborhood organizations and with PSU's Institute for Sustainable Solutions to identify neighborhood data most useful to those organizations working to improve their neighborhoods.
Activities
October 2019
Portland State University (PSU) held an event on November 12, 2019 called "Making Oregon Count 2020" to mobilize efforts around Census 2020. The morning will feature speakers with hands-on...
[read more]
April 2018
We have launched the Northwest Open Data Exchange (NODE), a platform that pulls together the immense quantities of open data generated by PSU faculty,...
[read more]
April 2018
IMS director Sheila Martin has joined the board of the Innovation Quadrant (IQ) and is developing a data strategy to measure its impact, both within and...
[read more]
Partner Webinars
March 18, 2015 - 8:00pm
Jake Cowan, NNIP alumni and consultant, presented on the completed "Monitoring Impact" guide. The guidebook frames defining and measuring performance for local data...
[read more]
Presenters
Jake Cowan, Erica Raleigh, Sheila Martin
Following up on the success of the Media session in Portland, we are pleased to announce "Storytelling through Community Journalism", the first in our "NNIP and Media" webinar series.  This...
[read more]
Presenters
Charlotte-Anne Lucas, Meg Merrick, Jordan Wirfs-Brock