School Readiness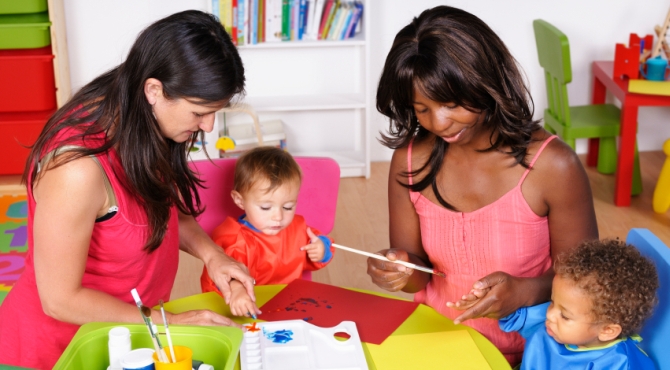 The school readiness system encompasses a broad array of programs and policies that prepare children for school so that they are healthy and ready to succeed. From tracking early education program such as Head Start to monitoring quality in child care, to evaluating home visiting programs, NNIP partners are committed to improving the chances of children in disadvantaged neighborhoods and working towards increasing integration across parts of the school readiness system.
Related Cross-Site Projects:
October 2007 - August 2010
Funder:
Annie E. Casey Foundation

Eight partners were selected through a competitive process to participate in the initiative (see partners listed on the right).  The project utilized the work of Charlie Bruner (Des Moines) who... [read more]
Pages
Related Webinars:
November 17, 2016 - 1:00pm
Speaker:
Diane Gavarkavich; Rania Ahmed; Sarah Marxer; Marcus Erridge; Pam Hinkle

In 2014, we began holding virtual idea showcases after partners expressed the desire for more NNIP conversations between in-person meetings. Thanks to Idea Showcases, partners have shared their... [read more]
June 18, 2015 - 1:00pm
Speaker:
Leah Hendey, Urban Institute; Florencia Gutierrez, KIDS COUNT; Emily Morgan, Council of State Governments Justice Center; Nina Salomon, Council of State Governments Justice Center

This webinar is hosted by the National Neighborhood Indicators Partnership and KIDS COUNT.  "Data Collection and Information Sharing around School Discipline" features analysts from Council... [read more]
Speaker:
Junious Wiliams; Steve Spiker; Tony Smith, OUSD Superintendent; Chris Chatmon, ED for African American Male Achievement at OUSD

On May 30th at 10am Pacific, Urban Strategies Council and the Oakland Unified School... [read more]
Related Stories:
August 29, 2011
Numerous groups and initiatives in Seattle-King County have focused on improving school readiness and engaging parents, early childhood educators and school districts. Several efforts were pivotal...
[read more]