Milwaukee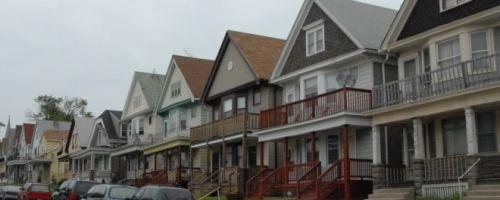 DATA YOU CAN USE was created in 2016 by a diverse group of local professionals who help people access data and make it useful in improving community conditions.  
Data You Can Use connects people who need data to people who have data and assist in accessing, analyzing, translating, interpreting and presenting data. They help the Milwaukee community ask the right questions to get the right data, put it into a local context, present it visually and put it to work in addressing issues important to you. Their staff works to democratize data by building local capacity, sharing best practices and helping users sort through the data to surface, explain and address issues of concern. The organization brings technical expertise, knowledge of local context, the ability to convene and collaborate with multiple stakeholders and trust. The organization is also aligning efforts with the Milwaukee Data Initiative and the Code for America Brigade, broadening the base and strengthening the effort.
Activities
August 2018 - October 2018
Two NNIP Partners are creatively engaging residents with data to improve neighborhood health conditions. In both cases, they combine rigorous data and new resources with on-the-ground insights. ...
[read more]
May 31, 2017
Data You Can Use partnered with Healthier, Safer, More Prosperous Milwaukee to hold Milwaukee's second annual Data...
[read more]
March 2017
In March 2017, the Milwaukee-based organization Data You Can Use held a convening focused on utilizing local health data with...
[read more]
Partner Webinars
December 31, 1969
This webinar shows how you can mobilize community action on health through hosting a local event centered on the new 500 Cities neighborhood-level health data. In December 2016, the Robert...
[read more]
Presenters
Oktawia Wojcik, Corianne Scally, Kathy Pettit, Katie Pritchard
February 18, 2016 - 1:00pm to 2:00pm
As announced earlier in January, we are continuing the NNIP Idea Showcases to give partners the opportunity for more connections and conversations in between in-person meetings. Please register...
[read more]
Presenters
Katya Abazajian, Megan Swindal, Katie Pritchard, Rob Pitingolo, Caroline Heffernan