GPP to Present Education data to City Club of Portland
(Inactive) Institute of Portland Metropolitan Studies

(Portland)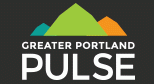 As part of the Club's Friday Forum series, Sheila Martin, director of the Institute for Portland Metropolitan Studies (GPP's parent organization) will join a panel of three Portland-area school district superintendents – Carole Smith (Portland), Don Grotting (David Douglas) and Karen Gray (Parkrose) – to present and answer questions on racial justice in Portland-area schools.
The lunchtime event will focus on what school districts are doing – and what more they can do – to close the achievement gap and improve graduation rates among nonwhite students. The panel will be moderated by Daniel Ledezma, Governor Kitzhaber's Education Policy Advisor.
City Club events are held at the Sentinel Hotel, 614 SW 11th Ave. in downtown Portland. Doors open at 11:30am, and the one-hour program begins at 12:15pm. General Admission is $15 at the door. For reservation information, please visit the City Club's event page. As with all Friday Forums, OPB (91.5FM in Portland) will broadcast the entire program later on Friday starting at 7pm.