Boston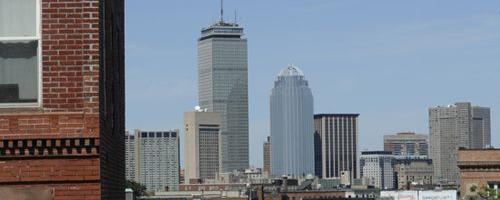 The Boston Indicators Project at The Boston Foundation
RSS Feed
The Boston Foundation, Greater Boston's community foundation—grantmaker, partner in philanthropy, key convener, and civic leader—coordinates the Boston Indicators Project in partnership with the City of Boston and the Metropolitan Area Planning Council. The Project relies on the expertise of hundreds of stakeholders gathered in multiple convenings to frame its conclusions, and draws data from the wealth of information and research generated by the region's excellent public agencies, civic institutions, think tanks, and community based organizations. The Boston Foundation will release a biennial report, with supplemental updates and outreach, through the year 2030, Boston's 400th anniversary.
The Boston Indicators Project offers new ways to understand Boston and its neighborhoods in a regional, national and global context. It aims to democratize access to information, foster informed public discourse, track progress on shared civic goals, and report on change in 10 sectors: Civic Vitality, Cultural Life and the Arts, the Economy, Education, the Environment, Health, Housing, Public Safety, Technology, and Transportation.
Through its interactions with the broad civic community, the Project also works to develop a shared Civic Agenda reflecting the perspectives of thousands of participants—from school children and engaged residents to academic and community-based experts to public officials and policymakers. Expressed for the first time in the 2002-2004 Indicators Report, the Emerging Civic Agenda informed the development of the John LaWare Leadership Forum, launched in 2005, which convenes Greater Boston's business and civic leaders to focus on and respond to regional competitiveness issues. The Project also sponsors seminars to bring people together across the city and region, with an emphasis on new and emerging leaders.
The Project's first report, The Wisdom of Our Choices, was released in 2000. The second, Creativity and Innovation: A Bridge to the Future, was released in early 2003, along with the launch of the Project's interactive website, which received the International Tech Museum Award that year for using technology to further equality. The third report, Thinking Globally/Acting Locally: A Regional Wake-Up Call, was released in 2005, with an enhanced website. The fourth report, released in 2007, A Time Like No Other: Charting the Course of the Next Revolution, marked the 10th anniversary of the Project and won a gold medal from the Council on Foundations in the Special Reports category. All were released at Boston College Citizen Seminars, a venerable agenda-setting institution. In 2008, the Project released a special report, Boston's Education Pipeline: A Report Card and in 2011, the Project hosted a follow-up forum about the progress that is being made along Boston's education pipeline presented through a revolutionary new platform for analysis and visualization called Weave.
All Boston Indicators Project reports are available online at www.bostonindicators.org. The website provides sector highlights, indicators with data available for download, and exciting features such as the Hub of Innovation, Links & Resources, and a Data Portal leading to other data-rich sites. New research from area and national sources is posted on a regular basis. In partnership with the Metropolitan Area Planning Council (MAPC), the Boston Indicators Project offers a data-rich online mapping website www.MetroBostonDataCommon.org. MAPC and the Boston Indicators Project are also now part of the Open Indicators Consortium based at the University of Massachusetts- Lowell which, with regional and state partners from across the nation, is creating an open source platform for the visualization of indicators and data.
Metropolitan Area Planning Council
RSS Feed
The Metropolitan Area Planning Council (MAPC) is a regional planning agency serving the people who live and work in the 101 cities and towns of Metropolitan Boston.
We work toward sound municipal management, sustainable land use, protection of natural resources, efficient and affordable transportation, a diverse housing stock, public safety, economic development, an informed public, and equity and opportunity among people of all backgrounds.
MAPC is governed by representatives from each city and town in our region, as well as gubernatorial appointees and designees of major public agencies. Each municipality in our region belongs to one of eight subregions, each led by one MAPC staff member. The MetroWest subregion is led by an independent board and director. Each subregion includes municipal officials and regional and community stakeholders, all of whom work together to develop an annual work plan and priorities.
Activities
July 11, 2014
Join equity advocates from around the region for a discussion about the region's key equity priorities, highlighting actions that are being taken – and those that need to be taken – to create a...
[read more]
October 17, 2013
At the 2013 Impact Summit, the Community Indicators Consortium recognized the Boston Indicators Project for its outstanding contribution to the indicators field. Jessica Martin, Research Director...
[read more]
September 5, 2012
Peter Tatian, an Urban Insitute staff member and project leader for NeighborhoodInfoDC, and two other NNIP partner...
[read more]
Partner Webinars
November 19, 2015 - 1:00pm
...
[read more]
Presenters
Leah Hendey, Peter Tatian, Jessie Partridge, Denise Groesbeck, Joe Baldwin, Mary Buchanan
July 15, 2015 - 8:00pm
Partners expressed the...
[read more]
Presenters
Katya Abazajian, Leah Hendey, April Urban, Brian Karfunkel, Cheryl Knott, Johanna Busch, Holly St. Clair, Laura Simmons, Mary Buchanan