John Cruz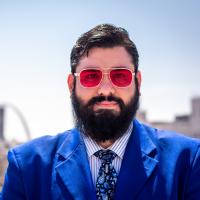 John Cruz
Senior Housing and Land Use Planner
John Cruz is an urban planner who currently works for Metropolitan Area Planning Council in Boston. Previously, he worked for non-profit community development organization Rise. As the Rise Data Management Coordinator, he used mapping data, geospatial data and census data to tell a visual story of what is happening with land use in the St. Louis region while tracking neighborhood change over time. As an intermediary between data sources and human consumption, he assisted community partner organizations to interpret and properly utilize data as a way that can positively impact their service areas.
He also provided technical assistance and consulting services to Rise partners, non-profits, and local government while also working on community planning efforts, public engagement, low-income housing developments and other Rise efforts.
A Michigan native, John moved to St. Louis from Montreal in 2015, having spent most of his earlier career in private-sector software development.
John holds an undergraduate degree in web development from Baker College and a graduate degree in urban planning from Wayne State University, both in Michigan.  He is a board member of the Missouri chapter of the American Planning Association's St. Louis section, serving as web committee chairman since 2016 and is a charter board member of the St. Louis Civic Tech and Data Collaborative, founded in 2017. 
Technical Skills:
Community engagement, Data management, GIS/mapping, Information design, Website development