Jessie Partridge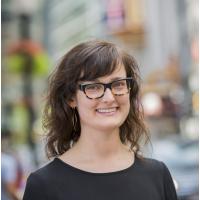 Jessie Partridge
Research Analyst II and Data Engagement Specialist
Jessie Partridge is a Research Analyst and Data Engagement Specialist focused on making data accessible and engaging to the MAPC community through research, user outreach, and implementation of compelling data visualizations, graphics and web design. She joined the Data Services department in January 2013.
Jessie manages MAPC's Regional Indicators program, including the coordination of new indicator reports, data, visualizations, and narratives. She contributes to topical research at MAPC, examples of which include Dimensions of Displacement, a report on the potential risk of displacement to Somerville residents with the construction of the MBTA's Green Line Extension, Regional Prosperity Indicators, a check-in on the region's progress toward achieving a more prosperous and equitable region, and Building for the Middle, a report on the topic of "workforce housing," prepared for the Urban Land Institute.
Jessie also charis MAPC's Equity at MAPC committee, which works to advance diversity and inclusion in the agency's internal policies and procedures and to evaluate the agency's progress in advancing equity throughout Metro Boston. In this role, she acts as a steward for MAPC's strategic priority to play a leading role in helping the region to achieve greater equity.
Prior to joining MAPC, Jessie was a research consultant at Community Labor United, where she co-authored Route to Our Future, a report detailing equitable and sustainable policy strategies for Massachusetts' regional transit systems. She also worked as a process engineer at Mott MacDonald, where she specialized in process simulation and detailed engineering design in the renewable energy field.
Jessie holds a Master of Arts in Urban and Environmental Policy and Planning and a Bachelor of Science in Chemical and Biological Engineering, both from Tufts University.
Technical Skills:
Community engagement, Data management, GIS/mapping, Information design, Website development