Vacancy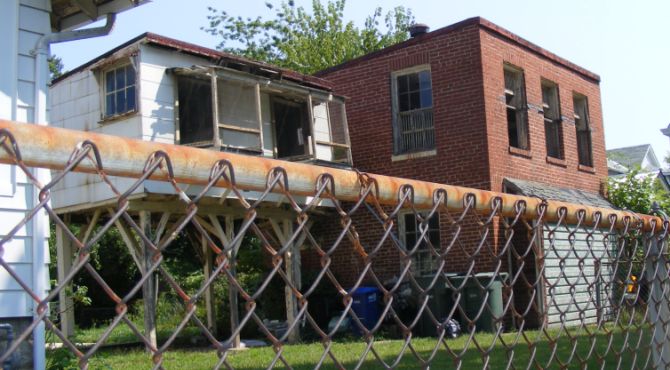 A surplus of vacant homes, especially when abandoned or blighted, can detract from a neighborhood's health in several ways. Poorly maintained structures and lots can drag down surrounding property values and signal a neighborhood's acceptance of other types of disorder. Unsecured buildings are hazardous in themselves, plus may provide shelter for illegal activities. Our partners are at the forefront of using administrative and community-collected property data to help their communities address these challenges.
Pages
Related Webinars:
Speaker:
Bob Gradeck, University Center for Social Research; Eleanor Tutt, Rise; Jessica McInchak, Data Driven Detroit; Josh Wheeling, CamConnect

Check out our first Idea Showcase of 2015 and work your fellow NNIP partners are doing:  Eleanor Tutt (St. Louis) and Bob Gradeck (Pittsburgh) will present on their idea to hold regular... [read more]
Related Stories:
December 11, 2017
Following the foreclosure crisis, Oakland faced a serious problem of an increasing number of vacant buildings. Vacant properties, particularly if not well-...
[read more]