Louisville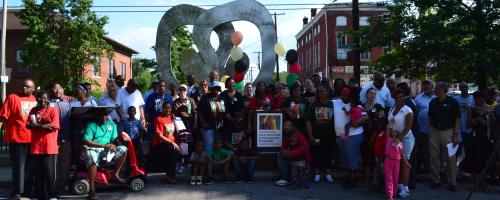 Activities
May 31, 2014
Hack for Change Louisville was organized to conencide with the National Day of Civic Hacking.  This day-long event focused on building five projects: WFPL Radio's Curious City project, a pet...
[read more]
November 22, 2011
After viewing the "Community Mapping Campaign" map from the California Neighborhood, Habitat for Humanity of Louisville asked NC3 to produce a map of a specified area in Portland Neighborhood.  ...
[read more]
May 2011
Our team and partners are receiving training from Harmony Garden of Cincinnati on community-based participatory research.  Our team will use this training to encourage residents to take an active...
[read more]
Publications
June 21, 2012
Video - By: Ben Schiller, Fast Company
(Inactive) Network Center for Community Change
March 21, 2012
Report - By: Metropolitan Housing Coalition, Writing and Data Analysis by Network Center for Community Change
(Inactive) Network Center for Community Change