Camden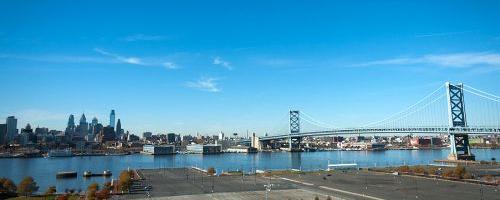 Activities
December 8, 2014
Monday, December 8, 2014. 11:30 a.m. – 2:30 p.m., Rutgers-Camden Multi Purpose Room (Registration: 11:30 - Noon) The...
[read more]
May 2011
In Partnership with the Camden Coalition of Healthcare Providers (CCHP), CamConnect manages the Camden Health Database, a 600,000 record administrative database that includes demographic,...
[read more]
May 2011
CamConnect is pursuing funding to begin Camden's first regularly updated citywide survey of vacant and suspected vacant properties. Abandonment has long been one of Camden's most visible symptoms...
[read more]
Partner Webinars
August 20, 2008 - 8:00pm
Derek Ziegler of CamConnect and David Solet from Seattle present their work on using and analyzing cross-sectional and longitudinal hospitalization data.   Derek obtained longitudinal data for all...
[read more]
Presenters
Derek Ziegler, CamConnect, David Solet, Public Health-Seattle and King County
Check out our first Idea Showcase of 2015 and work your fellow NNIP partners are doing:  Eleanor Tutt (St. Louis) and Bob Gradeck (Pittsburgh) will present on their idea to hold regular...
[read more]
Presenters
Bob Gradeck, University Center for Social Research, Eleanor Tutt, Rise, Jessica McInchak, Data Driven Detroit, Josh Wheeling, CamConnect