Philadelphia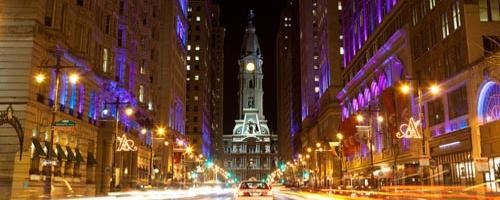 Subname:

Drexel University's Dornsife School of Public Health
Contact:
Amy Carroll-Scott, PhD, MPH, Assistant Professor & Policy and Community Engagement Co-Lead
The Urban Health Collaborative (UHC) is an interdisciplinary research, policy, community outreach, and training center at Drexel University's Dornsife School of Public Health (DSPH). The DSPH is an accredited school of public health that provides education, conducts research, and partners with communities and other organizations to improve the health of populations.
The Drexel Urban Health Collaborative works to improve health in cities by increasing scientific knowledge and public awareness of health and health variation within cities, and by promoting urban policies and partnerships that promote health and reduce health inequalities.
The UHC is committed to:
generating information on the magnitude and causes of urban health problems that are useful to city residents, and policy makers (data for action), including comparative data across neighborhoods that can be used to motivate local action and healthy policies (place–based approaches);
identifying the interventions and policies best suited to improving health and eliminating health inequalities, including generating the evidence base for these actions and rigorously evaluating interventions and policies after they are implemented (evidence for policy);
engaging with communities, government, non profits, businesses, and other stakeholders in order to increase awareness of urban health issues and translate evidence into effective action (community and policy‐maker engagement).
Activities
July 25, 2023
Cheryl Knott (Baltimore) presented the Small Area Fair Market Rents Data Tool, which displays the...
[read more]
NNIP Strategic Planning Process 2022-2023

March 1, 2022
In late Spring 2022, NNIPHQ, in partnership with CSR Communications,...
[read more]
April 2020
CI:NOW reframed the gloomy conversation around the COVID-19 outbreak to a message of thanks to the community members who are sheltering at home to protect their families and neighbors. Their...
[read more]
Partner Webinars
December 3, 2020 - 3:00pm
Idea Showcases are 5 minute opportunities to highlight or talk about the great work our organizations are doing. We had a great line up for this showcase!  •    Amy Carroll-Scott and Danny...
[read more]
Presenters
Amy Carroll-Scott, Philadelphia, Phyllis Resnick, The Colorado Futures Center, Erik Woodworth, Atlanta, Sarah Stein, Atlanta Fed, Sonia Torres Rodriguez, NNIP HQ
January 23, 2020 - 1:00pm
NNIP HQ will start with a quick update on network...
[read more]
Presenters
Jana Hirsch, Urban Health Collaborative, Erik Woodworth, Neighborhood Nexus, Mariko Toyoji and Sara Jaye Sanford, Public Health - Seattle &amp, King County, Rob Pitingolo, NNIP Coordinator