Providence*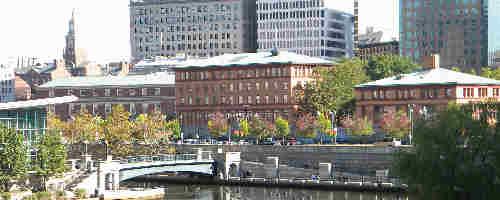 DataSpark RI, previously housed at the Providence Plan, is exploring the transition of NNIP-related functions from the Providence Plan to the University of Rhode Island. 
Activities
October 2014 - October 2016
The Central Falls School District is the grantee with the Urban Institute and ProvPlan playing major roles in terms of project evaluation and data analysis.  The NIJ project will be a large-scale...
[read more]
October 2014 - October 2016
Building on the...
[read more]
June 2013 - December 2015
The Providence Plan (ProvPlan) is studying neighborhood civic engagement levels and their relation to such factors as education, health, and workforce participation. ProvPlan will examine various...
[read more]
Partner Webinars
February 18, 2016 - 1:00pm to 2:00pm
As announced earlier in January, we are continuing the NNIP Idea Showcases to give partners the opportunity for more connections and conversations in between in-person meetings. Please register...
[read more]
Presenters
Katya Abazajian, Megan Swindal, Katie Pritchard, Rob Pitingolo, Caroline Heffernan
November 16, 2010 - 7:00pm
This webinar features two NNIP partners who are building integrated data systems to support program planning.
[read more]
Presenters
Claudia Coulton, Center on Urban Poverty and Community Development at Case Western University, Jim Lucht, Providence Plan