Lee Nelson Weber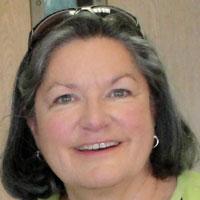 Lee Nelson Weber
Program Director, Dyer-Ives Foundation
Profile
Experienced in the field of small to mid-size non-profit organizations, including planning, evaluation, resource development and project advisory relationships at practical levels. Extensive housing and civil rights background with US Department of Housing & Urban Development, Department of Justice, Michigan Department of Civil Rights, Michigan State Housing Development Authority and various local/regional jurisdictions in program research, development, implementation and evaluation at neighborhood and small community levels.
Professional
Current – Program Director; Dyer-Ives Foundation
The foundation and its Neighborhood Initiative seek to build community-based and organizational capacity to address issues related to systemic poverty within Grand Rapids' central city.
1984-1999: Executive Director; Fair Housing Center of Greater Grand Rapids
FHC operates enforcement and education programs designed to ensure equal access to housing opportunity.  As Executive Director, Weber was involved at a national level in establishing the National Fair Housing Alliance, a member and advocacy organization now serving more than 100 private fair housing centers across the country.
Affiliations
American Civil Liberties Union (West Michigan Branch):  Board of Directors, Lawyers Committee; past president
LISC – Local Initiatives Support Corp; Advisory Committee
Progressive Women's Alliance – past Board of Directors; Co-Chair, Candidate Committee
Fair Housing Award (1999); Fair Housing Advocate Award (2007 – inaugural award)
Liberty Bell Award (Grand Rapids Bar Association 1997)
YWCA Tribute Award (1998)
West Michigan Strategic Alliance – Advisory Committee
Davenport University Legal Studies Advisory Committee
GVSU Community Research Institute Advisory Committee
National Neighborhood Indicators Partnership: In conjunction with Grand Valley State University's Community Research Institute of the Dorothy Johnson Center for Philanthropy, participant in on-going national community data initiative of the Urban Institute since 2005.
Issue Expertise:
Economic Development
,
Financial Services
,
Housing
,
Housing Conditions
,
Immigration
,
Income and Assets
,
Mortgage Lending
,
Neighborhood Typology
,
Poverty
,
Subsidized Housing
,
Affordable Housing
,
Community Indicator Projects
,
Comprehensive Community Development
,
Equity
,
Foreclosures
,
Housing Markets
,
Neighborhood Stabilization Program
,
Performance Measurement
,
Sustainable Communities (Federal)
,
Transportation
,
Vacancy
Technical Skills:
Community engagement, Qualitative research methods