Turning the Corner: Monitoring Neighborhood Change for Action
Funder:
The Kresge Foundation
Date:
January 2016 - March 2019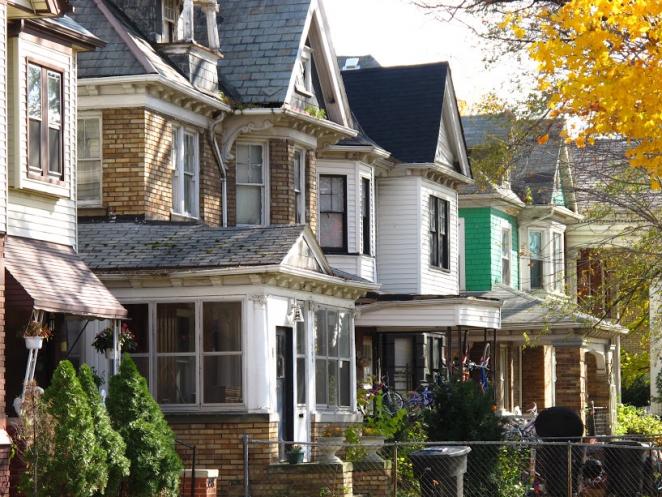 Launched in January 2016, the Turning the Corner project pilots a research model that monitors neighborhood change, drives informed government action, and supports displacement prevention and inclusive revitalization. Working in select cities, the project focuses on developing an understanding of neighborhood dynamics within the context of recovering and moderate housing markets. It is a project of the Urban Institute's National Neighborhood Indicator Partnership (NNIP), the Funders' Network's Federal Reserve-Philanthropy Initiative, and the Kresge Foundation.  Participating cities include Buffalo, Detroit, Milwaukee, Phoenix, and Twin Cities.
Why is this project needed?
Housing markets, especially in low-income neighborhoods, now operate in lending and investment environments that are different than in earlier, prerecession research. In addition, some neighborhoods in recovering cities are seeing the fruits of public and private investments. These communities have the opportunity to craft proactive, more equitable neighborhood revitalization strategies built on a solid understanding of shifting neighborhood dynamics. Greater attention must be placed on effective communication among affected residents and the public and private institutions able to influence development. Finally, stakeholders need mechanisms to facilitate exchange across national institutions and communities taking on research and practice challenges related to neighborhood change.
What do we hope to accomplish?
Turning the Corner has five goals:
Develop holistic metrics for in-depth and broad understanding of neighborhood dynamics in the postrecession economy, especially in neighborhoods at risk of becoming unaffordable.
Facilitate informed community conversations among stakeholders, who can use the data and analysis to develop creative local policies and programs to equitably restore neighborhoods.
Advance the field through a cross-site summary of local findings on monitoring neighborhood change and strategies for incorporating analysis into local decisionmaking.
Share strategies on local policies and programs from places with varying economic and housing market strength.
Produce protocols and methodology to monitor neighborhood revitalization that can be adapted by other cities.
How will we do the work?
Turning the Corner provides a framework for local research and engagement adapted to each local context. Key design elements include
qualitative and quantitative methods to capture various aspects of neighborhood change;
exploration of various types of displacement, such as residential, cultural, and commercial; and
practical application of research to urgent program and policy questions through local advisory groups.
What are the project activities?
All phases of the two-year project will be conducted in collaboration with the funders and participating networks listed below.
Phase 1: Project and protocol design (January–December 2016)
Phase 2: Local implementation and early learning  (June 2016–December 2017)
Phase 3: Cross-site summary and dissemination of findings (June-December 2018)
Participating Partners:
Center for Urban and Regional Affairs