Pinellas County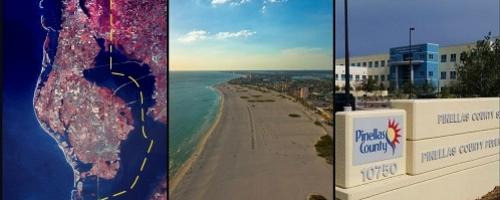 The Juvenile Welfare Board of Pinellas County (JWB) is a publicly funded, mission-driven organization that is all about Pinellas County children and families and believes all kids matter.  We improve their lives through programs, partnerships and advocacy that ultimately benefit the whole community. 
JWB was created in 1945 by the citizens of Pinellas County who were the first in the nation to collectively say all children matter by investing tax dollars to improve their futrues. 
JWB responsibly invests in programs with proven results and creates innovative partnerships that benefit tens of thousands of childen and families each year.  Our efforts also strengthen neighborhoods, communities and schools, making this a better place for everyone to live. 
JWB is governed by an 11-member Board of Directors and has identiied four strategic focus areas:  School Readiness, School Success, Preventntion of Child Abuse and Neglect, and Strengthening Communities. 
Activities
January 2015
The Juvenile Welfare Board of Pinellas County has been hosting Communities of Learning for all of its funded programs. They began by grouping all of their funded programs into four...
[read more]
May 2014
The Family Services Initiative is a collaboration among four partner agencies in Pinellas County working to provide families the right service, at the right time, for the right need....
[read more]
June 2013 - December 2015
In partnership with the Policy and Services Research and Data Center (PSRDC) at the University of South Florida, the Juvenile Welfare Board of Pinellas County (JWB) is researching the individual,...
[read more]
Partner Webinars
November 19, 2015 - 1:00pm
...
[read more]
Presenters
Leah Hendey, Peter Tatian, Jessie Partridge, Denise Groesbeck, Joe Baldwin, Mary Buchanan