Kansas City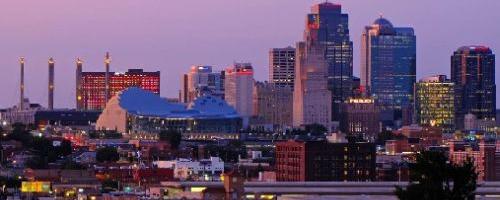 Center for Economic Information*
RSS Feed
*The Center for Economic Information (CEI) at University of Missouri-Kansas City is currently re-assessing its data intermediary services. They continue to develop data and conduct analysis to improve the Kansas City community.
History of the Center for Economic Information
The Center was established in 1994 as a research unit in the Department of Economics of the College of Arts and Sciences at the University of Missouri-Kansas City.  Its stated mission at that time was to use advancing information technology in support of both academic research and economic decision-makers in the public, private, and non-profit sectors. Our initial commission was as a core unit of the Missouri State Census Data Center (MSCDC), funded by the State of Missouri in collaboration with the State Data Center Program of the Census Bureau. For a short, anecdotal version of CEI's origins, read A Brief History of CEI, as recounted by Dr. Eugene Wagner.
In 1997, UMKC was awarded a HUD COPC (Community Outreach Partnership Center) Grant, which included a role for CEI in neighborhood asset-mapping. This evolved into a pilot project for what eventually was to become the 2000 Neighborhood Housing Conditions Survey (NHCS), a fifteen-point property conditions evaluation which was applied to 85,000 parcels, constituting 100% of residential property and vacant lots in 120 urban neighborhoods of KCMo. Around this time, the survey was also commissioned for the urban core areas of Kansas City, Kansas, and Independence and Sugar Creek in Missouri. While it has not yet been fully replicated in KCMo, the survey continues to be applied under annual contracts with the city in selected neighborhoods, for support of strategic planning and program evaluation.
Internet publication of the parcel-level 2000 NHCS data (as a first-generation IMS prototype) provided the foundation for CityScope, which has evolved into CEI's public access neighborhood indicators data platform. Other data currently available includes tract, block group, and block level data from the 1990 and 2000 Decennial Census, monthly reported crime statistics from KCMo and KCKs Police Departments at block and neighborhood summary levels, and annual residential lending data collected in compliance with the Community Reinvestment and Home Mortgage Disclosure Acts (CRA and HMDA). The site currently records over 2000 registered users, and is scheduled for a major content and functionality upgrade in Summer 2010, including indicators derived from an extensive inventory of municipal administrative data.
In 2005, CEI began to pursue more direct engagement with urban neighborhoods. This engagement eventually led, in 2008, to formalization of a policy that had always been implicit in our operations philosophy: the Neighborhood Development Services Program (NDSP). Financed through leverage of ongoing grant and contract revenues, and drawing on the resources of our established indicator data program, the NDSP represents CEI's formal commitment to provide data-driven strategic planning support services to Kansas City urban neighborhoods, on demand and pro bono, to the limits of our capacity. Further leverage of staff capacity has been achieved through training and supervision of graduate and undergraduate student assistants in response to NDSP requests.
In Spring 2009, our commitment to working with urban neighborhoods led to a contract with the Mid-America Regional Council (MARC), funded through the City of KCMo, to provide data collection, analysis, and program evaluation services for the Green Impact Zone of Missouri (GIZMO), a project initiated by the office of 5th Missouri District Congressman Emanuel Cleaver, to concentrate ARRA stimulus funding in an urban community with demonstrable impact.
The Mid-America Regional Council
RSS Feed
Who we are:
Some issues reach across the boundaries of individual communities. Often they can only be addressed by working together.
The Mid-America Regional Council promotes regional cooperation and develops innovative solutions. We help create a community people are proud to call home.
MARC is a nonprofit association of city and county governments and the metropolitan planning organization for the bistate Kansas City region. Governed by a board of local elected officials, we serve nine counties and 120 cities.
We provide a forum for the region to work together to advance social, economic and environmental progress.
MARC is funded by federal, state and private grants, local contributions and earned income. A major portion of our budget is passed through to local governments and other agencies for programs
and services.
What we do:  our roles in the Greater Kansas City community
Leadership
Identify regional challenges and act as a problem-solving forum
Promote consensus and commitment to regional solutions
Educate and engage the public in decision-making processes
Planning
Coordinate policies that guide progress in the region
Develop regional plans for transportation, the environment, emergency response and more
Conduct research and provide technical support to local leaders
Action
Advocate for regional issues at the state and federal levels
Provide cooperative services between local governments
Allocate resources for regional systems
Program Highlights
Enhanced Response
Manage the regional 9-1-1 system, providing technical, administrative and workforce development services
Coordinate the development of interoperable communications systems among local jurisdictions
Help the region prepare for and reduce risks from disasters, both natural and man-made
Coordinate regional homeland security planning and administer grants that provide equipment, training and exercise support to emergency personnel
Assist public health agencies with public education and preparedness efforts
Support emergency medical service agencies and hospitals with coordinated communications and regional plans and protocols
Caring Communities
Ensure that the region's children have access to high-quality early learning programs that prepare them to succeed in school
Serve as the Head Start grantee for Clay, Jackson and Platte counties
Use grant funds to supplement salaries and provide professional development opportunities for early learning program staff
Serve as the Area Agency on Aging for the five Missouri counties, overseeing home-delivered
meals, congregate meals at senior centers, nursing home ombudsmen and special-needs transportation services
Provide support to caregivers for the elderly through an information and assistance line and a comprehensive database of available services
Help improve access to health care for the uninsured and underinsured
Efficient Transportation
Develop and update plans for short- and long-term regional transportation investments
Guide state and federal transportation dollars toward projects that meet long-term goals, developed through public input and evaluation processes
Administer Operation Green Light, a system to ease congestion by coordinating traffic signal timing on major roads across city boundaries
Lead efforts to implement the Smart Moves regional transit plan
Promote transportation alternatives, including bicycle and pedestrian travel, and carpooling and vanpooling through RideShare
Support Kansas City SmartPort's development of an international trade-processing center
Evaluate the impact of development and land-use patterns on the region's transportation system
Promote safe travel through the "Destination: Safe" Coalition's safety planning initiatives
Healthy Environment
Encourage action to protect the natural environment through education and outreach
Provide SkyCast, a daily forecast of air quality for the region, and develop plans for meeting national air quality standards
Work with local governments and other agencies to develop best practices for stormwater management and protection of water quality
Foster thoughtful land-use planning and resource protection using the region's Natural Resource Inventory
Award grants for waste reduction, reuse and recycling programs through the MARC Solid Waste Management District
Coordinate efforts to implement the MetroGreen plan for more than 1,100 miles of trails and greenways
Develop "green" technical and leadership skills in the region through the Academy for Sustainable Communities
Effective Government
Bring city and county administrators together through the Managers' Roundtable to find shared solutions to common problems
Support cooperative purchasing that allows governments to save money by combining buying power
Provide high-quality, cost-effective training to government employees, elected officials and nonprofit agencies through the Government Training Institute
Address unique challenges facing older communities that surround the urban core through the First Suburbs Coalition
Provide administrative, planning and informational assistance to small cities
Collect, analyze and share regional maps and data for planning and forecasting
Provide a forum for citizen engagement in regional affairs through One KC Voice
Activities
April 2020
University of Missouri-Kansas City's (UMKC) Center for Neighborhoods, a collaborator with the NNIP partner Center for Economic Information, has launched a new initiative called Social Connecting/...
[read more]
KC Regional Health Research Data Consortium

2020
In the fall of 2013, in collaboration with Children's Mercy Hospital (CMH) of Kansas City, CEI was awarded grant funding from the U.S. Department of Housing and Urban Development for research...
[read more]
2018
One of our collaborators at the University of Missouri-Kansas City, Center for Economic Information is Jacob Wagner at the UMKC Center for Neighborhoods. He's been collaborating with the ...
[read more]