Eviction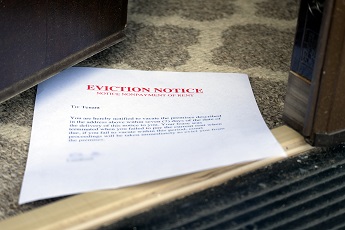 Evictions can destabilize families and lead to poor health outcomes, material hardship, and job loss. Our partners are working with local stakeholders to understand evictions locally and inform advocacy and policy change.
Related Activities:
May 2019

Single Black mothers face the highest risk of evictions in the United States. In Hennepin County, close to 50% of all eviction filings take place in two zip codes in North Minneapolis, despite... [read more]
2018

Since 2016 DataWorks has been tying neighborhood indicators more closely to themes of gentrification. Following a... [read more]
2018

One of our collaborators at the University of Missouri-Kansas City, Center for Economic Information is Jacob Wagner at the UMKC Center for Neighborhoods. He's been collaborating with the ... [read more]
Pages
Related Stories:
June 10, 2019
Evictions have many consequences for families,...
[read more]