Civic Tech and Data Collaborative
Funder:
John D. and Catherine T. MacArthur Foundation
Date:
October 2014 - April 2018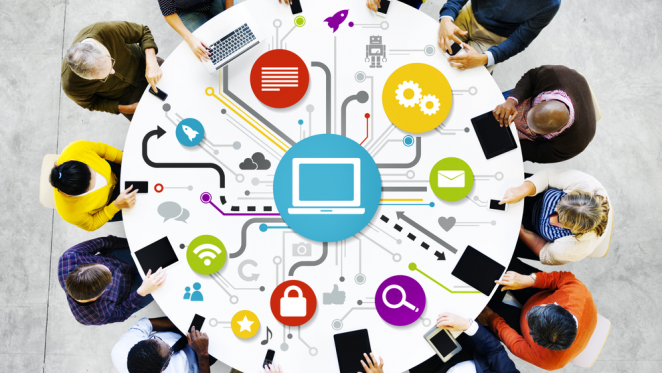 In partnership with Living Cities and Code for America, the National Neighborhood Indicators Partnership is exploring how  civic technologists, data specialists, and local government leaders can work more effectively together to address pressing problems affecting low-income residents. We believe that data and tech can only be used to their full potential when an ecosystem of relevant players pool their talents intentionally, in a sustained way, to deepen their collective impact on pressing local issues. The Civic Tech and Data Collaborative (CTDC) is the national project working to convene local collaboratives to improve civic tech and data ecosystems in their cities. The Collaborative held its first convening for demonstration and learning partner cities in Oakland in September 2015. 
Pilot Projects
We will be launching deep partnerships in three cities.  Each city will be supported in this effort by a $200,000 grant and coaching from the national partner organizations. The projects in Boston and St. Louis are underway (see below) and Washington, DC is also in the planning stages exploring ways to use civic tech and data to address affordable housing in the city.
BOSTON: The City of Boston's Department of Innovation and Technology, Metropolitan Area Planning Council, Code for Boston and the Boston Indicators Project will streamline the process for connecting young people to summer jobs. The city currently places more than 10,000 young people annually, and projects that better technology could facilitate the placement of thousands more. Data they capture from this process will help them better understand the program's clients and how to enhance the program over time.
ST. LOUIS: Rise, Open Data STL, the City of St. Louis and St. Louis County will collaborate to implement technology solutions to help people navigate the local criminal justice system, including traffic ticket resolution, appearing in court and resolving warrants. Better collection and analysis of data will improve the operations of these systems. The partners will also collect stories about people's interactions with the justice system in order to identify and push for additional solutions.
WASHINGTON, DC:  NeighborhoodInfo DC at the Urban Institute, Code for DC, and DC city housing agencies are in the planning stages of a collaborative project related to affordable housing issues in the city.  This is a priority issue for all three partner organizations and they are reviewing potential projects in which affordable housing preservation can be advanced with their combined talents and perspectives.
A key goal of the Collaborative is to demonstrate what can be achieved when these types of players work intentionally together, and to help more local leaders understand how such collaboration can be done successfully.
Learning Partners
We have also selected four cities to participate as learning partners:  Cleveland, Pittsburgh, San Antonio, and Seattle.  They will each receive $10,000 for an activity that will strengthen the ties among their local civic tech and data organizations. These groups will also participate in the project peer learning meetings and receive some coaching from the national staff.  
Knowledge Agenda
In addition to supporting the participating cities, we will be capturing and sharing what we are learning with our respective networks to help local leaders across the country think about the players in their own civic tech and data systems and how to strengthen both the individual components and the ties among them.