Washington, D.C.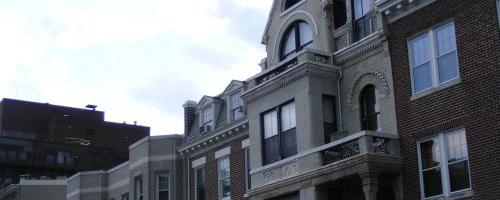 NeighborhoodInfo DC provides current and reliable neighborhood level data and analysis to assist community organizations, nonprofits, government agencies, philanthropy and residents in the nation's capital.
NeighborhoodInfo DC informs decision-making and advocacy efforts of all those who are working to improve the quality of life in neighborhoods throughout the District of Columbia by:
Providing online neighborhood profiles with updated demographic, social, and economic characteristics for all ANCs, Wards, Neighborhood Clusters, Police Service Areas, and Census Tracts on our web site, www.NeighborhoodInfoDC.org.

Publishing reports and briefs that analyze neighborhood level data about the District of Columbia and illustrate useful applications of that data for social change.

Engaging in community outreach and technical support to build the capacity of community based organizations to the use data as they make their case for change and new initiatives.

Working with partners around the city to help them make use of NeighborhoodInfo DC for planning, fundraising and evaluation.
Activities
2012
NeighborhoodInfo DC will continue its tracking of foreclosure activity in Washington, D.C., and the region in 2012. The data we provide are used by local government agencies, community-based...
[read more]
September 5, 2012
Peter Tatian, an Urban Insitute staff member and project leader for NeighborhoodInfoDC, and two other NNIP partner...
[read more]
Partner Webinars
February 18, 2016 - 1:00pm to 2:00pm
As announced earlier in January, we are continuing the NNIP Idea Showcases to give partners the opportunity for more connections and conversations in between in-person meetings. Please register...
[read more]
Presenters
Katya Abazajian, Megan Swindal, Katie Pritchard, Rob Pitingolo, Caroline Heffernan
April 16, 2015 - 1:00pm
In May and August, after partners expressed the desire for more interactions among partners between in-person meetings, we held our first two virtual idea showcases. It gave several partners the...
[read more]
Presenters
Kathy Pettit, Leah Hendey, Peter Tatian, Beth Anthony, Taryn Gress, Vicki Mack, Clarissa Ozuna