St. Louis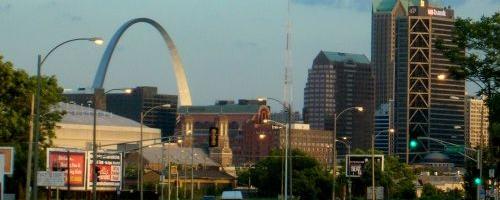 Subname:

Community Development Corporation
Rise is a leading nonprofit organization that connects key groups working to revitalize communities and neighborhoods in Greater St. Louis. Formerly Regional Housing and Community Development Alliance (RHCDA), Rise acts as a resource and partner to the community, bringing together non-profit organizations, financial institutions and government that make successful neighborhood revitalization possible. 
At Rise, our staff brings extensive industry expertise to all stages of neighborhood revitalization and development, providing consulting and data-driven strategic guidance to help kick-start, finance, manage and successfully complete neighborhood redevelopment projects. In addition to providing housing development services, we deliver technical expertise for capacity-building support and access to financing, with the ability to navigate tax credits and structured financing and tackle grants.
In 2005, Rise began formally tracking neighborhood indicator data in an attempt to identify correlations between targeted intervention strategies in certain neighborhoods and the progress those neighborhoods were making.  Rise now maintains an extensive neighborhood indicator database with variety of data for areas throughout the St. Louis region.  Rise also assists in the collection and creation of new asset-oriented data and includes outcome measures€ training as a key component of technical assistance work, introducing community leaders to neighborhood-level data and helping them utilize that data to achieve their strategic goals.  At the regional and state level, Rise is a community development advocate, working with policy makers to ensure that available resources are administered with decision-making based on sound information and analysis.
Rise joined NNIP in partnership with four organizations: RegionWise at Saint Louis University, Public Policy Research Center at the University of Missouri - St. Louis, Institute for Urban Research at Southern Illinois University-Edwardsville, and Washington University in St. Louis. All four partner organizations are dedicated to the success of the St. Louis region, and, because they are university-based, they are able to connect community leaders with faculty, students, and researchers committed to solving community challenges. RegionWise, the Public Policy Research Center, and the Institute for Urban Research are all applied research centers that provide access to and analysis of regional data sources. Washington University in St. Louis has partnered with Rise to provide technical assistance and aid in web GIS efforts to further democratize data within the St. Louis region.
COLLABORATING ORGANIZATIONS:
RegionWise
Saint Louis University
3550 Lindell Blvd., Rm. 320
St. Louis, MO 63108
http://www.regionwise.org
Public Policy Research Center
University of Missouri - St. Louis
362 Social Science Business Bldg. (SSB)
One University Boulevard
St. Louis, MO 63121
http://pprc.umsl.edu
Institute for Urban Research
Southern Illinois University - Edwardsville
Box 1246
Edwardsville, IL 62026
http://www.siue.edu/graduate/iur/
Washington University in St. Louis
One Brookings Drive
St. Louis, MO 63130
http://www.wustl.edu
Activities
September 11, 2015
GlobalHack teams will work together with the Civic Tech for Social Impact Collaborative - including St. Louis County, Rise Community Development, and OpenDataSTL - to create...
[read more]
January 22, 2015
NNIP executive committee members, Eleanor Tutt (Rise in St. Louis) and Bob Gradeck conceived of our latest joint activity to exchange ideas and build community - a weekly NNIPChat on Twitter on...
[read more]
June 2014 - January 2015
In late 2014 and early 2015, Rise contributed to the revision of the City of St. Louis' Analysis of Impediments to Fair Housing Choice, collecting and interpreting a range of data on demographics...
[read more]
Partner Webinars
February 16, 2017 - 1:00pm
...
[read more]
Presenters
Maxwell Austensen, NYU Furman Center, John Cruz, Rise , Courtney Denton, CI:NOW, Jennifer Newcomer, Shift Research Lab
May 22, 2014 - 1:00pm
...
[read more]
Presenters
Leah Hendey, Rob Pitingolo, Kathy Pettit, Bob Gradeck, Jeff Matson, Greg Sanders, Aaron Schill, Eleanor Tutt, Mingming Zhang