Mobilizing Data-Driven Local Outreach for the 2020 Census
Funder:
Annie E. Casey Foundation
Date:
January 2018 - May 2020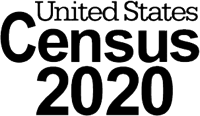 NNIP's new project promotes data-driven planning for 2020 Census local outreach to ensure a complete count of young children and people of color, starting with a resource list for communities and pilots in with the Baltimore Neighborhood Indicators Alliance and Community Information Now (San Antonio). A forthcoming brief will outline the ways that local data and tech organizations can contribute to strategic planning and mobilization for outreach.
We will be pursuing two strategies:
Encouraging local organizations with data, analytic, and technology skills to provide analytic and convening support to local coalitions, and

Educating communities across the country on how to leverage local and national data to effectively activate community stakeholders for a Complete Count.
KEY RESOURCES
Local Outreach
National Advocacy
Data and Research
Funder Resources
Funders Census Initiative:  FCI 2020, a working group of the 

Funders Committee for Civic Participation, 

supports grantmakers by providing forums for funders to learn and strategize together; developing resources, such as a funders' toolkit. updates, fact sheets, analyses; and monitoring Census Bureau progress and tracking legislative issues.
Democracy Funders' Collaborative Census Subgroup: This is an informal group of about 15 local, state, and national foundations that convene quarterly to share updates on the latest issues, align strategies among the many funders, and determine grants of their pooled resources
Training Examples
MAPC Complete Count Committee 2010 Training:  These are slides and fact sheet about the 2010 Census used to train Massachusetts community members and public officials about the importance of the census to their state.
Undercount Resources
Fact sheets: The Leadership Conference has separate summaries on the 2020 Census and different racial and ethnic groups (African-Americans, Latinos, Asian-Americans, Native Americans, and Middle Eastern/North Africans), as well as renters, young children, and people with low-incomes.
Undercount of Young Children: Count All Kids website from 

Partnership for America's Children

, KIDS COUNT Data Book essay  and Leadership Council 

fact sheet