Civic Switchboard: Connecting Library and Community Information Networks
Funder:
Institute for Museum and Library Services
Date:
September 2017 - June 2022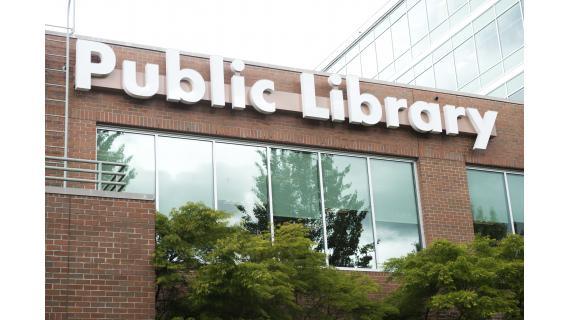 The Civic Switchboard project develops partnerships between libraries and local data intermediaries to better serve data users, further democratize data, and support equitable access to information.  The Project team includes the Western Pennsylvania Regional Data Center, The University Library System at the University of Pittsburgh, Carnegie Library of Pittsburgh, and the Urban Institute's National Neighborhood Indicators Partnership. A guide based on real-world pilots promotes successful collaboration and coordination between public libraries, academic libraries, related data intermediaries, civic open data portals, and their associated data producers and users. 
In 2018, to broaden networks and expand resources, the project team hosted workshops at two conferences: The National Neighborhood Indicators Partnership (Atlanta) and the Digital Library Federation (Las Vegas). Four NNIP partners and their library partners participated in the NNIP workshop:  Atlanta, Cleveland, Denver, and Oakland.
The project then awarded field project grants to nine collaborations between libraries and local data intermediaries in 2019, including NNIP partners in Baltimore, Charlotte, and Houston and an additional five in 2020, including partners in Durham and Indianapolis.
In Fall 2020, the team received a IMLS Laura Bush 21st Century Librarian Program Grant to support the Civic Switchboard Data Literacy project. Building on the Civic Switchboard project's exploration of civic data roles for libraries, the project will develop instructional materials to prepare MLIS students and current library workers for civic data work.
For more information, visit the project website.
Background
The widespread availability of open data, computing power, and accessible tools for analysis is leading to growth in the use of data for discovery and argument in civic and scholarly contexts. Libraries have been strong advocates for openness in scholarly communication and cultural heritage. Parallel to these developments, local and regional levels of government have launched open data portals to publish civic data, with goals of improved efficiency, transparency, and public participation. Despite these advances, the act of publishing data alone does not always result in community change. Data intermediaries are entities that help stakeholders apply data to achieve impact by building relationships among publishers, users, and other members of the ecosystem; improving data, statistical, and technological literacy; enhancing data quality; providing feedback mechanisms to publishers; and building tools that enable broader data use. Librarians' expertise adds value to a wide range of issues that affect both data publishers and users and should be key actors in the continuing development of civic open data portals.
See all NNIP items related to the issues:
Open Data