Advancing Black Wealth through Local Data & Engagement
Funder:
Black Wealth Data Center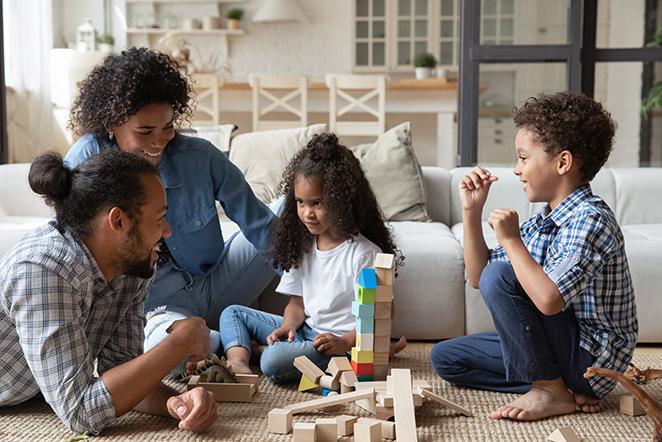 Our legacy of racism in US policies and practice – before and through emancipation, reconstruction, and Jim Crow – has sustained a distressing gap in wealth. Specific systemic actions and institutional bias - in education, employment, housing, banking, and public policy - created and widened the racial wealth gap. Such conditions inhibit wealth building opportunities for Black people and maintain inequitable disparities across critical needs to live a full life. To begin making progress on reducing the wealth inequalities in the US, communities around the country need to understand the drivers of wealth and wealth extraction and design innovative solutions that promote Black wealth equity.
The Black Wealth Data Center (BWDC) aims to create a national standard for data focused on Black wealth generation and help practitioners, policymakers, philanthropists, and journalists access this data to unlock solutions to racial wealth inequity in the United States. NNIP shares the belief that data are critical tools in this effort to help people illuminate inequities, articulate strengths, and identify solutions. BWDC is partnering with the Urban Institute, in its role as coordinator of NNIP, to fund two grants for projects that provide access to neighborhood-level data and assistance in using them to inform the development of policies and programs to support the wealth accumulation of Black families, communities, and businesses.
Local Projects:
"The Missing Middle: Creating Local Data to Help Bridge Home Financing Gaps in Detroit and Increase Black Wealth through Homeownership"
Despite recent gains, home sale prices in Detroit remain highly depressed in many neighborhoods. This creates two major challenges for the residents of America's Blackest large city, especially as home ownership remains a key path to wealth accumulation in American society. The first of these challenges is that in many neighborhoods in Detroit, home values are too low for residents to qualify for mortgage financing. In addition, even in situations where a property might be able to sell at a mortgageable price, the structure often requires repairs that would be beyond that value. These challenges have created a "missing middle:" a range of price levels ranging from $20,000 up to $100,000 depending on the neighborhood where financing for home purchases is extremely difficult to come by. 
There has been little to no recent analysis that has sought to map the scale of the issue across the city. To meet this challenge, Data Driven Detroit will partner with Detroit Future City, a local policy and research organization, to create data profiles of the sales characteristics in three different types of neighborhoods in Detroit. This work will build upon an existing citywide sales analysis and will allow us to better-identify neighborhoods where gaps in residential demand and mortgage lending are occurring. We will then work with DFC to use these data profiles to convene conversations with key stakeholders in the housing space to inform policy recommendations and identify financial products that can help to fill in the missing middle in Detroit's neighborhoods.  
"Filling the Wealth Data Gap: Developing Locally Relevant Estimates of the Wealth Gap for New Orleans"
Despite a flourishing of local initiatives motivated by the wealth gap, estimates of local wealth are not available on a consistent, flexible, or disaggregated basis. Given this "wealth data gap," efforts to improve racial equity – in homeownership, income, entrepreneurship, access to banking and financial institutions, or any other levers that are locally modifiable – lack data-driven evidence to help prioritize, scope, and precisely link such interventions to meaningful, measurable narrowing of the wealth gap.
The Data Center of Southeast Louisiana will attempt to develop and apply a method to overcome this data gap. The primary objective is to produce locally relevant estimates of the wealth gap.The Data Center hopes inform the work Urban League of Louisiana's SEE Change Collective an initiative aiming to close the wealth gap for Black and Hispanic/Latino residents of the New Orleans metro. Since the start of the SEE Change Collective, The Data Center has served as an active partner by providing descriptive indicators on wealth drivers, evidence-based literature review, and other strategic support relevant to the Collective's three main pathways for wealth-building – homeownership, business ownership, and entrepreneurship and has also played an active role in strategic planning activities with regional system leaders to identify priority actions for each pathway.