Rachel Weinstein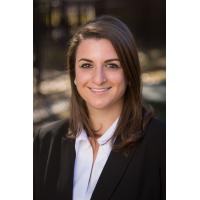 Rachel Weinstein
Senior Data Analyst
Rachel Weinstein is the Senior Data Analyst at The Data Center. Rachel has expertise in the management and analysis of population data relating to health and equality.
Rachel joined The Data Center in 2017 with a special interest in culturally relevant data to improve the health and quality of life of New Orleans residents. Prior to The Data Center, Rachel was the lead data contributor for the NOLA for Life Murder Reduction Strategy, Making Connections to Improve the Mental Well-Being of African American Men and Boys.
Rachel Graduated from George Mason University with a BS in Community Health in 2015, and from Tulane University School of Public Health and Tropical Medicine with an MPH in Epidemiology in 2017. During this time, Rachel investigated the relationship between racism, concepts of masculinity, and neighborhood violence as it relates to the mental well-being of African American men and boys in New Orleans. Her final research project investigated the impact of state-level firearm policies on homicide rates.
Technical Skills:
Data visualization and design, Qualitative research methods, SAS programming