City Walks 2018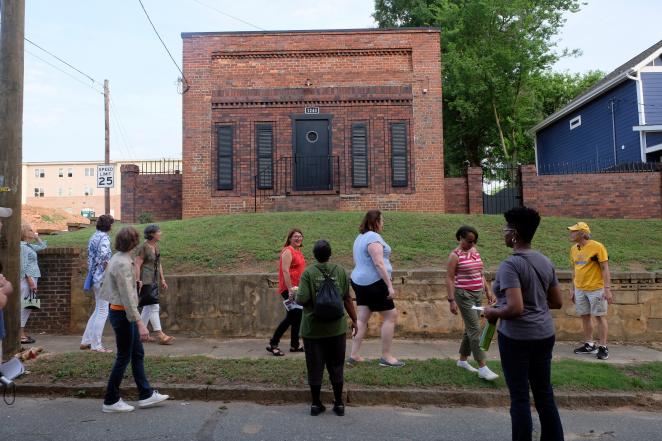 The UNC Charlotte Urban Institute held another successful round of City Walks in May 2018.  A total of 27 walks were offered, and over 400 people participated in at least one walk.
City Walks are part of a national and global celebration – known in many cities as Jane Jacobs Walks or Jane's Walks – of free, citizen-led walking tours inspired by Jane Jacobs, a famous neighborhood champion who lived in New York and later in Toronto. They're intended to inspire folks to get better acquainted with their own neighborhoods or to learn about parts of the city they don't know well.
The walks take place around the world during the first weekend in May, to honor her birthday, but in Charlotte they happen throughout the month of May. PlanCharlotte, a publication of the UNC Charlotte Urban Institute, organizes City Walks with assistance from the John S. and James L. Knight Foundation, janeswalk.org and local partnerships.