Miami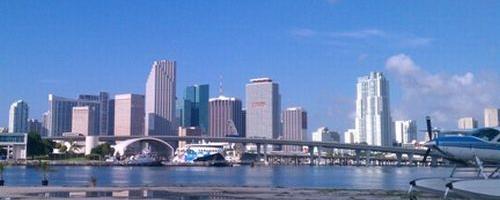 The Children's Trust was created by voter referendum in 2002 to improve the lives of children and families in Miami-Dade County, Florida, by making strategic investments in their future.  As a dedicated source of funding for children's programs and services, The Children's Trust helps ensure all children get the best start possible in life and continue to have access to supports and services for their education, health and overall well-being. Placing a strong emphasis on accountability and documenting the impact of our investments, The Children's Trust engages in competitive grant-making, program monitoring and capacity-building, community research and public policy advocacy.
The Children's Trust's initiatives and funding support are guided by a Results-based Strategic Plan for Investments for 2011-2015. This flexible, living document - informed by research and created with broad community consultation - allows us to respond to community needs over time yet focus on the results we want for children in our community.
The results we seek are that children are:
healthy physically and emotionally;
supported by safe, nurturing families and communities;
ready to succeed when entering school; and
succeeding in school and society.
The Children's Trust emphasizes collaboration and partnership in order to provide programs and services needed by children and families and to effect community-wide change. As we have since our inception, The Children's Trust encourages creative approaches to coordinating, integrating and funding services across and within the areas of health, safety, development and to promote increased parental and community involvement on behalf of all our children, while stressing accountability and results.
As a data intermediary, The Children's Trust focuses on indicators of child well-being and maintains KidStats and Maps as a one-stop interactive online data analysis and mapping website for Miami-Dade County.  The site contains more than 90 community indicators related to children and families and various point datasets, known as community assets.  Users can compare indicators across ZIP codes, draw their own neighborhoods, and download or upload data.  Staff can assist users with navigating the website or identifying alternative data and indicators for a variety of uses.
Activities
May 2011
Quality Counts, Miami-Dade County's quality rating improvement system (QRIS) for early care and education programs, is participating in two in-depth studies of state and local QRIS conducted by...
[read more]
May 2011
Users can now generate, view and print a customized report featuring selected community indicators from the website's maps page. Users first select a primary indicator of interest then construct...
[read more]
2008 - 2011
The Miami Children's Initiative is receiving planning support from the Florida legislature from 2008 to 2011 to create a community-based service network that develops, coordinates and provides...
[read more]