Darrin Buffkin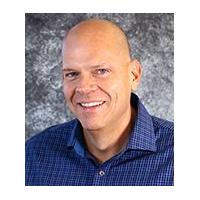 Darrin Buffkin
Community Indicators & GIS Analyst
Darrin Buffkin joined The Children's Trust in 2007 where he oversees all GIS related mapping activities including managing The Children's Trust on-line interactive mapping tool where users can look up and explore data about children and families in Miami-Dade County.
Darrin uses his understanding of cartography, GIS, spatial analysis, and the social sciences to create maps, information, characterize events, and discover relationships and trends to assist stakeholders visualize both community context and spatial relationships with other factors, providing a foundation for better informed, data-driven decision-making.  He is also responsible for community level indicator data acquisition, maintenance, cataloging and storage.
Darrin holds a Bachelor's degree in Cartography from Glendale University and is a Certified Geographic Information Systems Professional (GISP) with 20 years experience working in both the public and private sectors, with special expertise in cartography, GIS, GIS data management, project management, data analysis and cartographic visualization. During his tenure in the mapping industry, Darrin has had the opportunity to work for a number of mapping industry leaders including the American Automobile Association (AAA), Garmin International and the National Geographic Society in Washington D.C.
Technical Skills:
Data management, Data visualization and design, GIS/mapping