Amy Carroll-Scott, PhD, MPH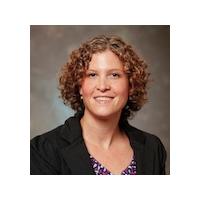 Amy Carroll-Scott, PhD, MPH
Assistant Professor & Policy and Community Engagement Co-Lead
Amy Carroll-Scott, PhD, MPH is an Assistant Professor in the Department of Community Health and Prevention at the Drexel Dornsife School of Public Health, and co-lead of the Policy & Community Engagement Core of the Drexel Urban Health Collaborative. Her research focuses on understanding and addressing health inequities in urban neighborhoods. This involves three broad approaches: studying the role of the social determinants of community-level health inequities, evaluating solutions to addressing such inequities, and building community and cross-systems capacity to achieve health equity through research and practice. Her current work includes PI of the data and research core of the recently awarded West Philadelphia Promise Neighborhood, a systematic literature review and white paper on community resilience frameworks in public health, evaluation of the Philadelphia Mental Health First Aid initiative, the creation of a profile of violence prevalence and prevention assets in the Latino community of Eastern North Philadelphia, and the 5-year evaluation of the impact of Drexel's new Dornsife Center for Neighborhood Partnerships on surrounding West Philadelphia neighborhoods and Drexel University itself.
Prior to Drexel, Dr. Carroll-Scott was Director of Research for the Community Alliance for Research and Engagement at the Yale School of Public Health, where her work centered on the impact of community organizing and multi-sectoral, community-based chronic disease prevention interventions and policies on the health status of New Haven residents.
Dr. Carroll-Scott received her doctoral degree from the UCLA School of Public Health, where she was a Chancellor's Fellow and a Demography trainee of the California Center for Population Research. Dr. Carroll-Scott's dissertation explored the relationships between neighborhood structural characteristics, neighborhood-level social processes, and child wellbeing. While at UCLA, Dr. Carroll-Scott directed and evaluated the Data & Democracy Statewide Training Initiative at the UCLA Center for Health Policy Research, which provided free courses in basic research skills and health assessment methodology for community leaders in underserved communities.
Dr. Carroll-Scott is a member of the American Journal of Public Health editorial board.
VIEW DR. CARROLL-SCOTT'S FULL PROFILE AND SELECTED PUBLICATIONS