NNIP Selects Erica Raleigh of Data Driven Detroit as the Network Steward of the Year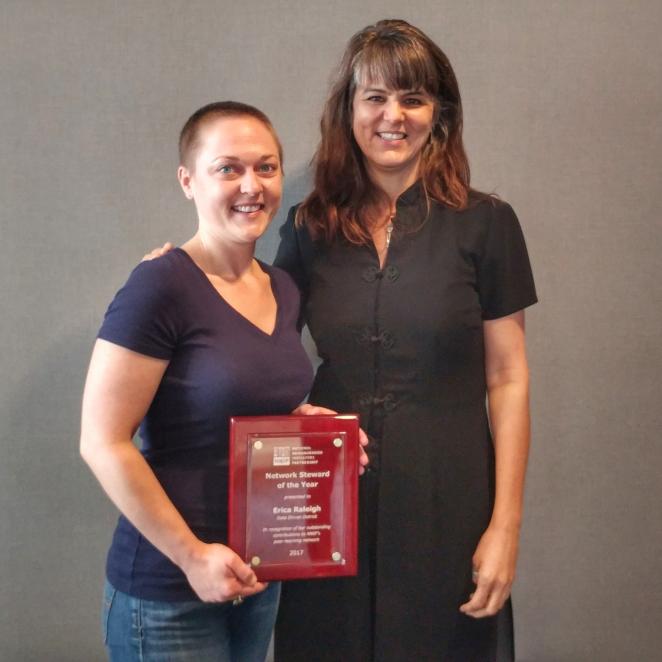 NNIP has selected Erica Raleigh, executive director and CEO of Data Driven Detroit (D3), as the 2017 winner of the Network Steward of the Year Award.  The award was created in September 2016 to honor a NNIP Partner staff member who goes above and beyond expectations to strengthen the connectivity among partners, increase knowledge sharing, and raise the profile of the network.
The selection committee recognized Erica for her mentoring and generous donation of time to foster growth of current and potential NNIP partner organizations. For example, Erica shared insights from D3's experience with an NNIP partner who was planning a similar institutional change. She also assisted a potential partner in Durham to help draw a path to creating a viable new nonprofit organization.  In addition to direct mentoring, Erica serves as an ambassador to the NNIP network, including presenting at Milwaukee's Data Day on the value that good data can bring to a local community.
As another notable contribution, Erica worked with the Urban Institute to develop and secure funding for two NNIP cross-site projects - Turning the Corner and  Community Health Data Project. Finally, she actively encourages her staff to get more involved with network activities, including having her colleague Noah Urban serve on the NNIP Executive Committee.
Erica joined D3 as a founding member of the organization in early 2009, with a background in housing and community development, transportation planning, and public safety research.  After taking on leadership of D3 in 2013, she successfully managed the organization's transition to an L3C.  She holds a Master of Urban Planning from Wayne State University, and a Bachelor of Arts in Hispanic Studies from the University of Michigan.
Urban and NNIP partner staff sincerely appreciate all that Erica does to support the network.  We also thank Laura McKieran of CI:Now in San Antonio for nominating Erica and the Network Steward Award's 2017 review committee: Mark Abraham (DataHaven), Rob Pitingolo (Urban Institute), and April Urban (Case Western Reserve University in Cleveland).