New Haven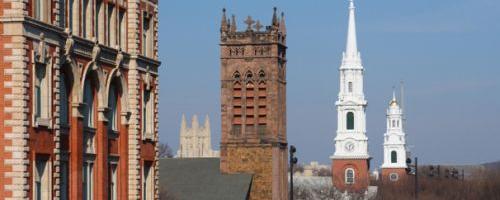 DataHaven is a non-profit organization with a 25-year history of public service to Greater New Haven and Connecticut. Our mission is to improve quality of life by collecting, sharing, and interpreting public data for effective decision making. 
DataHaven is a formal partner of the National Neighborhood Indicators Partnership, a collaborative national effort by the Urban Institute and local partners to further the development and use of neighborhood information systems in local policymaking and community building.
Please view DataHaven's Greater New Haven Community Index, a unified assessment of quality of life and wellbeing in Greater New Haven, as one example of our work.
DataHaven Leadership and Staff
DataHaven is led by a volunteer Board of Directors. In 2009, Mark Abraham was hired as the organization's Executive Director.
Activities
2012 - 2016
2012 DataHaven Community Wellbeing Survey ...
[read more]
January 2015 - June 2016
Working with the Valley Community Foundation and approximately 20 other local partners, DataHaven produced a baseline indicators...
[read more]
September 2015 - June 2016
DataHaven is working with local partners to develop a comprehensive indicators program for Fairfield County and surrounding areas, utlizing various data sources including DataHaven's...
[read more]
Partner Webinars
November 19, 2015 - 1:00pm
...
[read more]
Presenters
Leah Hendey, Peter Tatian, Jessie Partridge, Denise Groesbeck, Joe Baldwin, Mary Buchanan
July 15, 2015 - 8:00pm
Partners expressed the...
[read more]
Presenters
Katya Abazajian, Leah Hendey, April Urban, Brian Karfunkel, Cheryl Knott, Johanna Busch, Holly St. Clair, Laura Simmons, Mary Buchanan