Sarah Eisele-Dyrli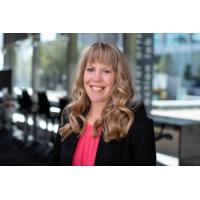 Sarah Eisele-Dyrli
Assistant Director
Sarah Eisele-Dyrli, MSW, is the Assistant Director at the CTData. She believes that data skills are civic skills that all of Connecticut's residents - citizens and professionals alike – need in order to effectively make decisions about their own lives and about their communities.
In her current role, Sarah advances the mission of CTData by collaborating with partners on increasing data capacity and making data accessible. She collaborated with Executive Director Michelle Riordan-Nold to create a social enterprise service called CTData Strategic Planning. This service provides intensive data coaching to organization teams to help them build data infrastructure, develop impact measurement strategies, and improve their storytelling. The 12–18-month service is grounded in data literacy to encourage participants to take ownership over their desired impact and their data. In addition, Sarah manages the annual CTData conference. 
Previously, as the Data Engagement Specialist, Sarah expanded the offerings of the CTData Academy. In June 2020, she started the Equity in Data Community of Practice to create a space for data people to figure out their roles in racial equity in the wake of the murder of George Floyd. This group continues to meet monthly, and has grown from just 12 attendees in the first sessions to an average of 40 participants each month in 2023 (under the current Data Engagement Specialist!).
As an evaluator, Sarah seeks to increase the quality of decision-making within organizations through participatory planning with a focus on equity, and through actively fostering the use of lessons and results.
Sarah holds a Bachelor of Arts in Biblical Studies from Messiah University and a Master of Social Work in Policy Practice and International Social Work from the UCONN School of Social Work. 
Technical Skills:
Community engagement, Organizational planning