Mark Chupp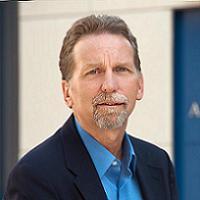 Mark Chupp
Center Faculty Associate, MSASS Director, East Cleveland Partnership
Mark Chupp, M.S.W., Ph.D., in Social Welfare, Center Faculty Associate, MSASS Assistant Professor, Director, East Cleveland Partnership
Mark G. Chupp is Assistant Professor at the Mandel School of Applied Social Sciences of Case Western Reserve University. He teaches community development and directs the East Cleveland Community Partnership, a multi-institutional initiative to support the revitalization of East Cleveland. Mark's research and practice interests include community building, the transformation of inter-group conflict, especially across identity groups, citizen participation in democratic decision-making and public deliberation. He has extensive experience in intervening in inter-group conflict and facilitating Appreciative Inquiry in organizations and communities. For example, Mark designed and facilitated an Appreciative Inquiry processes for a racially diverse neighborhood. He has conducted numerous action research projects, including a project in a town in El Salvador suffering from gang conflict, an appreciative inquiry process in a racially-divided community in Cleveland. He also founded and directed nonprofit organizations in community mediation and violence prevention
Dr. Chupp is an international consultant and trainer in civic engagement and conflict transformation, having worked in Northern Ireland, Egypt, Columbia, Nicaragua, Costa Rica and El Salvador. Examples of his work include accompanying Peace and Reconciliation Commissions in Nicaragua, lectures at the National Police Academy in Nicaragua and at the Inter-American Defense College at Fort McNair in Washington,
D.C., training in citizen participation for public officials from Croatia on behalf of USAID. Dr. Chupp provided leadership in the establishment of the Culture of Peace Program as part of an effort to create a UN Local Zone of Peace in post-war El Salvador.
He has published numerous theory and practice oriented articles, manuals and book chapters. Mark is also an adjunct faculty at the Summer Peacebuilding Institute of Eastern Mennonite University, which is an international training program drawing human rights workers, NGO leaders, and peacebuilders from over 50 countries around the world. 
Dr. Chupp's research focuses on social capital formation, neighborhood race relations and intergroup conflict transformation. He currently directs an action research project in East Cleveland with the CWRU Social Justice Alliance that includes oral histories, appreciative dialogue and community visioning. His scholarly interests include: 
Community building and social capital in community development
The transformation of inter-group conflict, especially across identity groups
Citizen participation in democratic decision-making and public deliberation
Appreciative Inquiry in nonprofit organizations and communities