Altonio Smith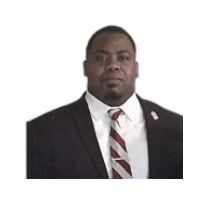 Altonio Smith
Director of Data Capacity Development
Altonio is an experienced and dedicated Urban Planning Professional; who works with municipalities, corporations, and individuals to increase the health, safety, and welfare of those involved.
Altonio holds Undergraduate and Master's Degrees in Urban and Regional Planning, and Business Administration from Alabama A&M University.  Altonio knows/believes that the Urban Planning Profession is cornerstone in assisting the World in achieving social equality and sustainable living for those in humanity.
Altonio has garnered work in the United States Army as a Commissioned Officer; achieving the rank of Captain. Upon transitioning to the private sector; Altonio has worked in progressive management and leadership roles, garnering the
attention for his Consulting expertise in Business Development, Data and Analytics, Traditional and Non-traditional Planning, and Economic Development.
During Mr. Smith's tenure with Innovate Memphis, his works have been oriented towards solving social and technical related civic issues, through data and analytics. He is dedicated in supporting community-based initiatives, and serving as a liaison between community groups, government agencies, developers, and elected officials.