Allison Plyer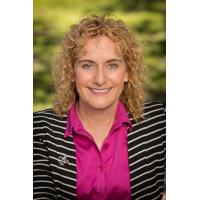 Allison Plyer
Chief Demographer
Allison Plyer is Chief Demographer. Dr. Plyer is author of The New Orleans Index series, developed in collaboration with the Brookings Institution to analyze the state of the New Orleans recovery and later to track the region's progress toward prosperity. She served as an editor for the Brookings Institution Press volume entitled "Resilience and Opportunity: Lessons from the U.S. Gulf Coast after Katrina and Rita." Allison is recognized as an international expert in post–Katrina demographics and disaster recovery trends. Allison spearheaded the City of New Orleans' challenge to the Census Bureau's 2007 and 2008 population estimate, resulting in a nearly 75,000 person adjustment to the Bureau's estimate of the city's population — ultimately bringing the estimate for New Orleans within 6 percent of the 2010 Census count.
Allison joined The Data Center in 2001 with 8 years experience developing the management capacity of nonprofit and micro–enterprise organizations in New Orleans, the San Francisco Bay Area, and Guatemala. Additionally, she has almost a decade of experience in the for–profit sector as a marketing and data mining consultant to large and small companies including AT&T, Barnes and Noble, Lexus, and Inc. Magazine.
Allison received her Doctorate in Science from Tulane University's School of Public Health and Tropical Medicine with a dissertation entitled "An analysis of administrative data for measuring population displacement and resettlement following a catastrophic U.S. event." She has an MBA in marketing and organizational behavior from the J.L. Kellogg Graduate School of Management at Northwestern University, a BA in religious studies and Spanish from Vanderbilt University, magna cum laude, and is a member of Phi Beta Kappa. Dr. Plyer is on the U.S. Census Bureau's Scientific Advisory Committee, and she is a Life Fellow of the Louisiana Effective Leadership Program.
Technical Skills:
Data management, GIS/mapping, Information design