United Way and CI:NOW in Partnership with the U. S. Census Bureau, Denver Region Held a Workshop in "Using Census Data for Grantwriting".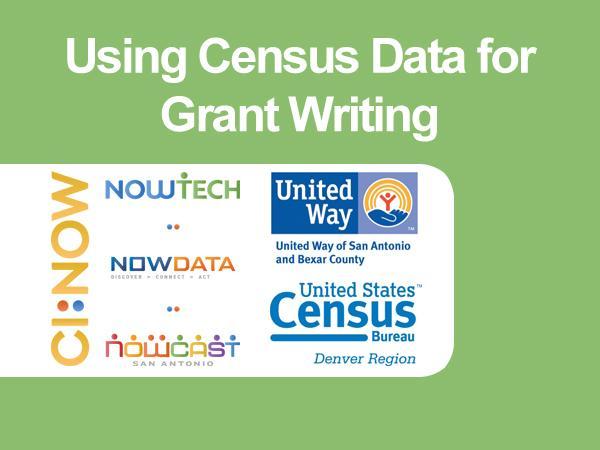 The Grant Writing workshop was held to train participants on using the most relied-on source for detailed, up-to-date socio-economic statistics covering every community in Texas.  The workshop was held at Alamo Area Council of Governments, San Antonio, TX 78217.
In a live computer lab setting, students used the American Factfinder (data search tool); conducted searches using the Census 2010 for population numbers/basic characteristics, and American Community Survey for social/economic characteristics such as educational attainment, income, occupation, commuting to work, poverty status, nativity and selected homeowner costs. Special emphasis was placed on concepts used in grant writing and social impact statements, understanding of race/ethnicity terminology and downloading data into usable formats. Community Information Now, CI:NOW, demonstrated the range of additional local data sets also available through www.cinow.info.  NowCastSA livestreamed and webcast the workshop.