School Completes Assessment of Cleveland Neighborhood Progress
Center on Urban Poverty and Community Development

(Cleveland)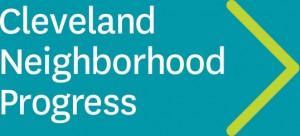 Cleveland Neighborhood Progress has released their 2015 Organizational Assessment Report, Cleveland Neighborhood Progress: External Role, Relationships, and Impact, which was recently completed by a Mandel School team led by Associate Professor Mark Joseph, PhD and Assistant Professor Mark Chupp, PhD.
"This assessment comes at an important time for us, two years after a successful merger and as we gear up for our 2016-2017 Strategic Plan, which is an ideal time to engage our partners, supporters and stakeholders," explains Joel Ratner, President and CEO of Cleveland Neighborhood Progress.
"The leadership by Dr. Joseph and Dr. Chupp on this important analysis has clearly given Cleveland Neighborhood Progress exceptional material to prepare them for the next stage of their development," said Dean Grover "Cleve" Gilmore.
For the report, the team -- which also included project coordinator Emily Miller, MSSA, at the National Initiative on Mixed-Income Communities at the Mandel School; Taryn Gress, MSSA; Elizabeth Anthony, PhD; and Michael Gearhart, MSSA -- examined the current effectiveness and future role of Cleveland Neighborhood Progress from the perspective of various community development stakeholders in Greater Cleveland. This report is a synthesis of feedback collected through interviews, focus groups, and an online survey from approximately 300 individuals who represent funders, board members, community development corporation leadership and staff, and other partners. This assessment is intended to initiate a renewed phase of dialogue, strategizing and action to enhance our organization's effectiveness and impact. It was sponsored by the Cleveland Foundation, the George Gund Foundation, and the Jack, Joseph and Morton L. Mandel Foundation.
Cleveland Neighborhood Progress held three open sessions to discuss the results and conclusions of the report.