Claudia Coulton Presents at International Society for Child Indicators
Center on Poverty and Community Development

(Cleveland)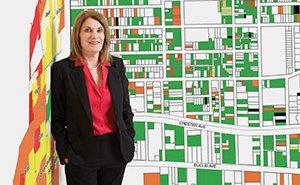 Dr. Claudia Coulton, co-director of the Center on Urban Poverty and Community Development, will present the closing plenary session at the 6th Conference of the International Society for Child Indicators in Montreal, Canada this month. This year's theme is Children in a World of Opportunities: Innovations in Research, Policy, and Practice.
Coulton's presentation will focus on "the promise of information technology in developing actionable indicators related to child poverty." Rapid advances in information technology have the potential to greatly enhance the scope and impact of indicators related to child poverty. Technology can improve data collection and lower cost, allow the conversion of available data into metrics on children in poverty, mine unstructured data for deeper meaning about children's experiences, capture trends in near real time, and deliver indicators in novel formats that can aid decision making. This presentation will identify promising approaches in the application of technology, identify some barriers to technology use in addressing the problems faced by children in poverty, and point to some steps that can be taken to increase the impact of child indicators through technological innovations.
ISCI 2017 runs June 28-30 and Dr. Coulton's session will close the conference at 3:30pm on Friday.