Better Data. Better Decisions. Better Communities. 
The National Neighborhood Indicators Partnership (NNIP) is a collaboration between the Urban Institute and local organizations that connect people with neighborhood data. We tackle challenges in education, health, housing, economic opportunity, and public safety. The NNIP Model, the partnership, and work in conjunction with affiliated organizations described below.
History
Begun in 1996 as a peer network of local data intermediaries, NNIP was formed by six local organizations that a saw a need for neighborhood-level data to inform local decisionmaking. These founding organizations believed that by democratizing information, they could give residents and community organizations a stronger voice in improving their neighborhoods. G. Thomas (Tom) Kingsley directed the network from its founding until 2012. Under Tom's leadership, NNIP grew to more than 30 partners and became a space for its partners to debate ideas, share lessons, and lift up solutions. Tom passed away in 2018, but through NNIP, he left a lasting legacy that benefits urban areas across the country.
The Model
Three core functions emerged from this early work to make up the NNIP model and still govern what it means to be an NNIP partner today:
Build and operate an information system with recurrently updated data on neighborhood conditions across topics
Facilitate and promote the practical use data by community and government leaders in community building and local policymaking; and
Emphasize the use of information to build the capacities of institutions and residents in low-income neighborhoods.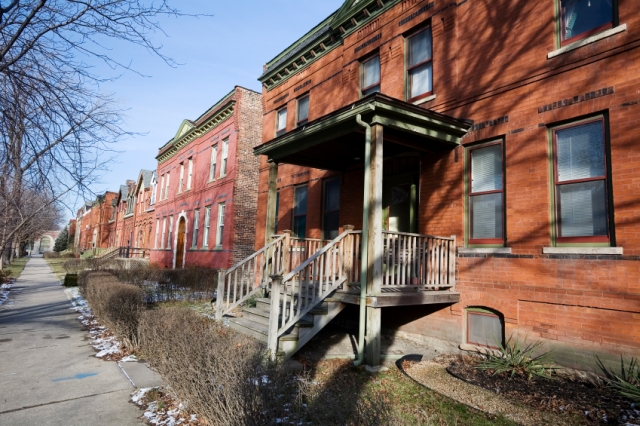 NNIP is supported and coordinated by the Urban Institute. All of our activities are grounded in decades of Urban's evidence-based research and expertise. Like NNIP, Urban is committed to equipping policymakers and the public with the data-driven insights they need to make smarter decisions. Through the network, NNIP partners share what they know, learn from each other, and uncover new ways to revitalize neighborhoods and improve lives.
NNIP has three main goals that drive its network activities which are conducted under the guidance of the Urban Institute and the NNIP Executive Committee.
Strengthen local capacity for data-driven decisionmaking.

Inform local and national policy based on lessons from local experience.

Build national support for community information systems. 
Urban Institute facilitates peer learning through in-person meetings, the NNIP website, webinars, individual referrals, technical assistance, and written and online tools and guides. Cross-site projects with NNIP partners and Urban Institute are one way the network informs local policy and contributes to national field building on specific issues. 
The job of building the field of local information infrastructure is not one NNIP can accomplish on its own. NNIP works to catalyze a broader effort by partnering with other national organizations whose missions revolve around improving governance, program performance, and community development at the local level. As one example, NNIP is an outreach partner for the KIDS COUNT network, a national and state-by-state effort to track the status of children in the United States. We also actively participate in the Community Indicators Consortium.